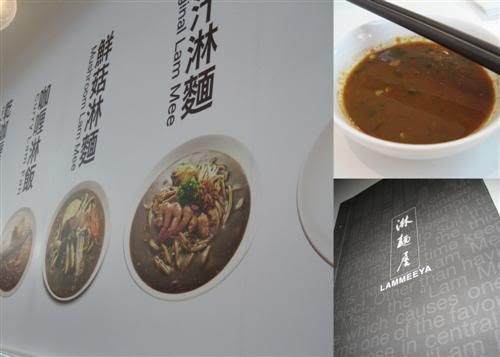 Saw a new F&B outlet opposite
Kluang Station Kopitiam
in One Utama recently while trying to decide on a place to lunch. As te outlet was relatively empty compared to its nighbours
(aka no waiting time)
, we thought there's no harm giving it a try.
Like its namesake, this outlet specializes in various type of
Lam Mee
. My lunch partner ordered their
original
while I went for something slightly different, the
Mushroom Lam Mee
.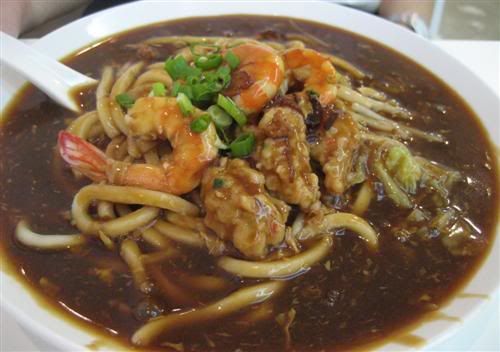 Original Lam Mee. Looks as good as the one pictured on their wall (see picture at the top of this post

).
The
Original Lam Mee
arrived first and it looked truly promising. My lunch partner was slurping the noodles up in big gulps; a sign that he has given it his seal of approval.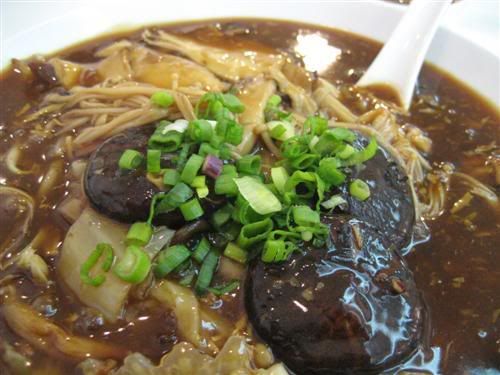 Mushrooms Lam Mee
Soon after, my order arrived. Again, it looked truly tantalizing -
assorted mushrooms including big glossy chinese mushrooms on top of thick noodles in a hearty and aromatic broth
. And boy, I was so glad that it tasted as good as it looked. Despite my initial doubt that the serving size would be too much for me to finish, I enjoyed every slurp of the noodle up to the very last bite.
Besides
Lam Mee
, other typical local fares are available too. Their menu was pleasing to browse through as it was filled with gorgeous and mouth-watering pictures of their offerings. In fact, it reminded me of another
outlet in JayaOne
and I suspect that they could be related.
The noodles are priced around RM10 and above. A tad pricey for a plate of Lam Mee (if compared to the kopitiam version) but then again, the serving was generous, the taste - delicious, and after all, it is located in One Utama.
Will be back to try more.
By the way,
Happy New Year, folks!
LAMMEEYA
One Utama, New Wing.
Opposite Kluang Station Kopitiam