The Emperor is a traditionally themed halal Cantonese restaurant, located in Sheraton Subang and one of my preferred restaurants to have halal dim sum.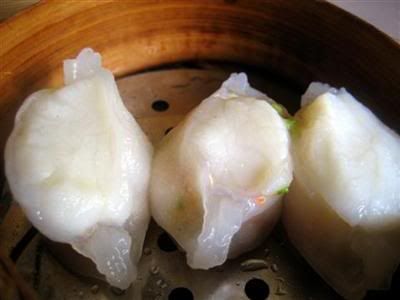 The dim sum pre-requisite, har gow (prawn dumpling) with scallops. I think it is called "tai zi gow"?
The dumpling was good. Fresh, big and juicy seafood. Plus points for the not to thick nor thin crytal dumpling skin.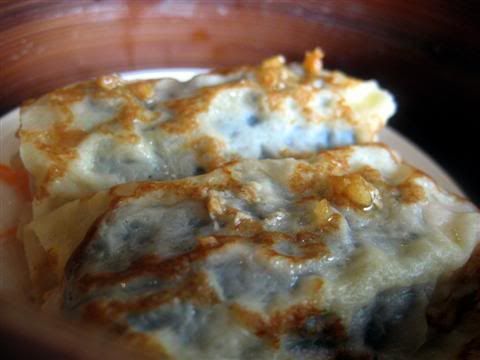 Seaweed Roll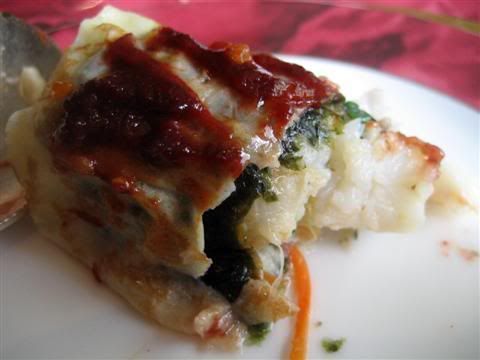 Here's how it looked inside...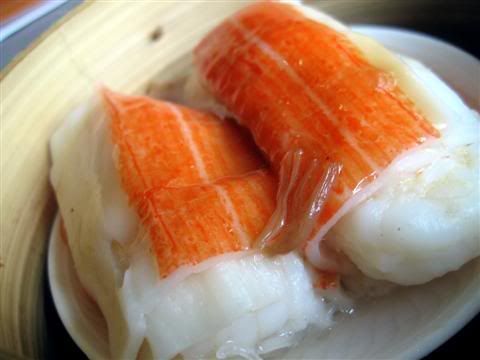 Some Crab-stick Roll (this was pretty average for I am not a fan of imitation crab meat)
This is more like it, the real thing. Crab Claw dumpling.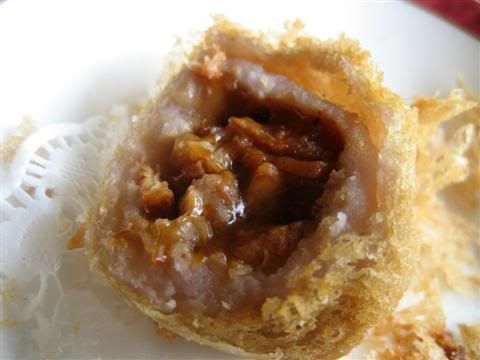 One of my usual favourite dim sum dish, the "wu kok" (deep fried yam dumpling).
Again, the wu kok here was just pretty average for me.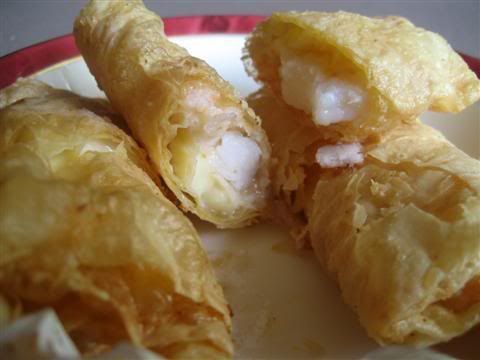 Mango Prawn Roll
Mmm..., rather nice as I recall.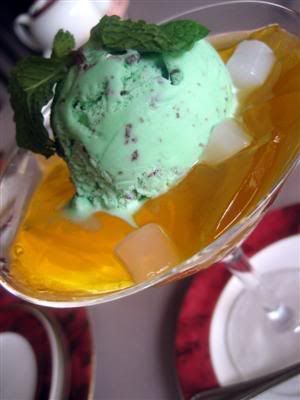 Dessert: Lemongrass Jelly with Chocolate Chip Peppermint Ice-cream
Utterly disappointed with this. Very plain indeed! Jelly tasted rather bland and the ice-cream tasted like it was one of those common commercial brands readily available in supermarkets.
The Emperor,
Sheraton Subang
Jalan SS12/1 · Subang Jaya,
03-5031 6060