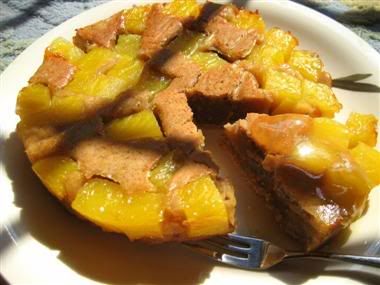 There always a first time for everything. And this is my first vegan cake (
maybe not, but I can't seems to remember previous tries
). Anyway, it is a
Vegan Pineapple Upside Down Cake
(
although to me it seems more like a crustless pie since it was kind of flat
). Relatively low fat as well, only 3T of oil in the cake. But the accompanying pineapple sauce made up the fat content (
hehe
).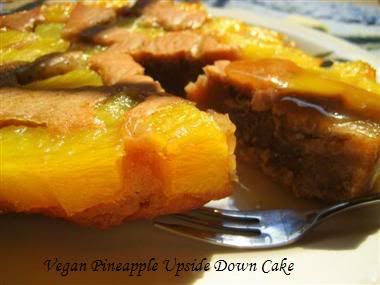 The cake can be serve warm or cold although I personally prefer it warm. It tasted good barely out from the oven with the sauce slathered all over.
Oh, I also baked a simple
Pandan Butter Cake
.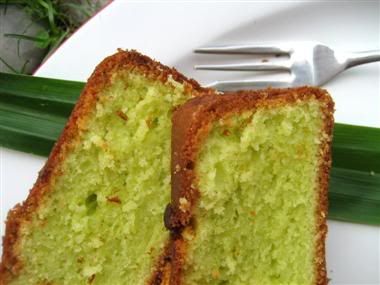 That's it, folks! This should be my last post for the month up till early September. Going for an outstation trip tomorrow followed by an overseas trip to Sydney.
Yay!