Not satiated with the recent pumpkin
dish
and
dessert
I created, I made this savoury dish for dinner today. Something like the traditional Hakka dish called "Abacus Beads", this one uses pumpkins instead of yams.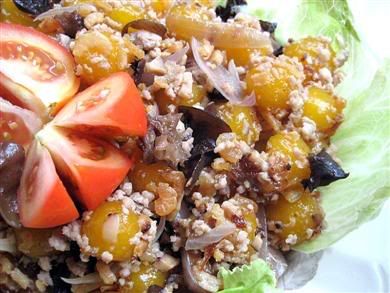 Golden Pumpkin Marbles
(based on
this recipe
by Gina at KC)
Not until someone asked me,
"Why they don't look like typical abacus beads?",
I remembered that I was supposed to shape them (by flattening them a little in the center to look like abacus beads). Then again, I think they look kinda cute the way they are. Small and round...., like marbles.