Since we are on the
topic of executive set lunches
, let me post another set lunch review that I had recently at Jarrods in Damansara Heights. I was there for a light lunch with a friend and then I saw a placard at the doors displaying the executive set lunch menu at their in-door restaurant. At only RM25++ for a 2-course lunch inclusive of either tea or coffee, I thought it was quite a steal.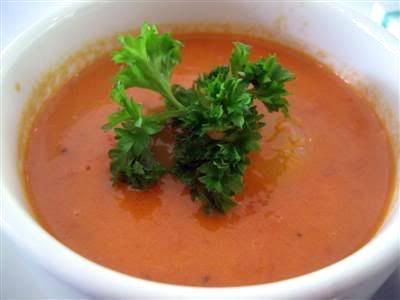 Starting with soup of the day which by now I have completely forgotten what it was. Could be somekind of seafood bisque or chowder. Anyhow, I remember enjoying the soup. (
Sorry people for not being more descriptive
).
The choice of mains on that day was between a pan-fried barramundi or grilled pork loins. I chose the barramundi but swapped the sides of roasted potatoes for the mashed pumpkin which I love.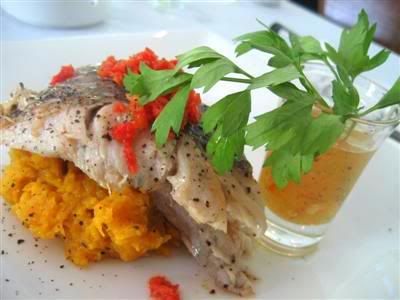 The barramundi was served with a side of a tangy and sweetish sauce in a shot glass, of what looked like some kind of marmalade relish or sauce. The fish itself was quite "
fishy
" in taste (
my friend had to ask for some lemon
) but if taken together with the sauce, it was quite alright. I like the mashed pumpkin a lot though.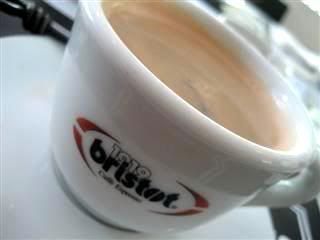 And with a perfect cuppa freshly brewed coffee to finish off, you won't hear me complaining at all.
Jarrods
Jalan Dungun, Damansara Heights