Ever heard of "
assam laksa goreng" (fried assam laksa
)? I haven't till I read it
here
. I thought to myself, "
how unique and innovative
"; and since I stay in the same area there is no reason not to satisfy my curiosity.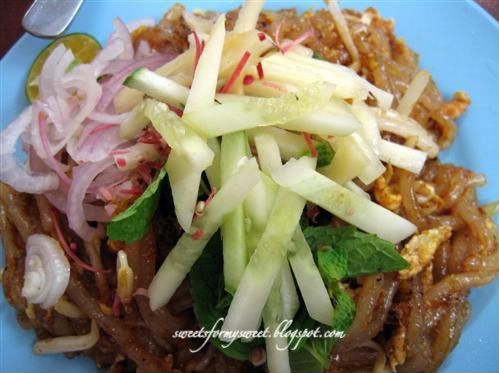 And this is how it looked like. Loaded with generous servings of shredded chicken, cucumber, pineapple and shallots, and topped with natural taste enhancers such as torch flower (
bunga kantan
), mint leaves and a squeeze of lime, the dish was appetizing and well-flavoured. However, it reminded me of a spiced-up and more tangy version of
mee goreng
. I thought the absence of the two most important ingredients; chunks of fish meat and
har koh
(prawn paste) automatically disqualifies it from being called
assam laksa
, fried or otherwise.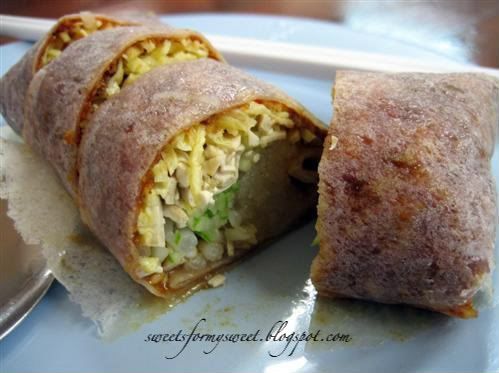 The outlet also serves quite a decent version of popiah. The popiah was fat and juicy, and generously loaded with fillings. Although not the best that I have tasted (
still prefer SS2 Sakura popiah
), it was decent enough. However, I thought it is rather expensive at RM2.50 for one roll or RM4.50 for 2 rolls.
Restaurant Well Cook Gourmet
74, Jalan SS 14/2, Subang Jaya
(along the same road as the famous nasi lemak stall in the corner kopitiam)
Open from 12pm - 9pm
Other reviews:
masak-masak
KampungBoy Citygal