Aargghhh.....
My
Starwood
membership was expiring and I still had a handful of vouchers to go. It was quite funny how I rushed to utilize most of the "complimentary" vouchers during the last month of my membership. Anyhow, one of it was the
"Eat-All-You-Can" Dim Sum
at
Celestial Court, Hotel Imperial Kuala Lumpur
(
previously known as Sheraton Imperial Hotel
).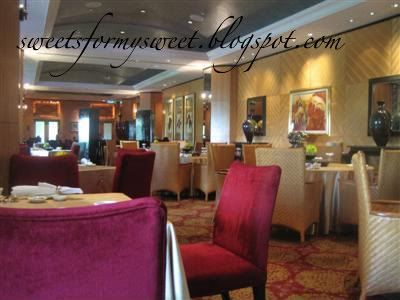 Celestial Court
It was rather difficult getting a booking as this special deal was only available during weekends. Could it be there were also tons of other members who were in the "
same situation"
as me?
(I.e., Utilizing all the vouchers at the very last minute before they expire).
That was why I was rather surprised to see that the restaurant was rather empty when I went there. I knew that this special promo has been discontinued and not available to the general public but due to the Starwood vouchers given last year for their members, the restaurant had to honor them. Hence only Starwood members who hold such vouchers are entitled to the free-flow dim sum. Perhaps the restaurant pre-allocated the maximum number of reservations/tables for those utilizing this voucher. But seriously, since it was rather difficult making reservation and the fact that they actually called a couple of times to re-confirm the reservation, I was expecting at least a semi-crowded restaurant.
Hmmppff.....
Back to the food. A special menu was given for this "
Eat-All-You-Can"
promo. Selections although not vast, were sufficient. Here are some of it.
Starting with the "steamed" varieties: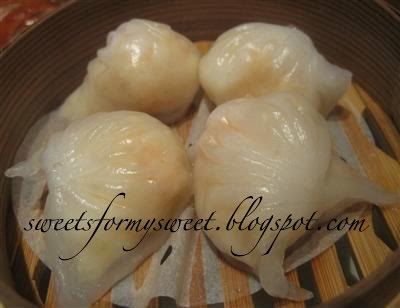 Shrimp Dumpling (Har Gow)
The
Har Gow
was good. Big, fresh, juicy prawns in thin translucent crystal skin.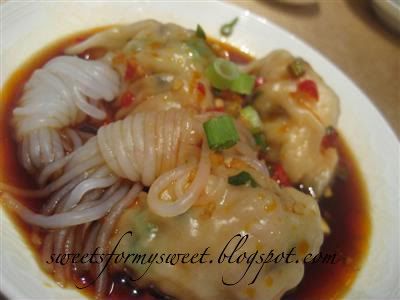 Another type of dumpling with Konnyaku noodles in Spicy Chili Sauce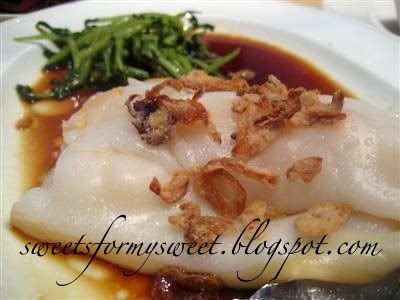 HK-Style Chee Cheong Fun with Shrimps served with Pea Sprouts
Nice and smooth
cheong fun
. Again, shrimps were fresh. But the measly pea sprouts looked rather pathetic and out of place on the dish.
And now the "fried" varieties: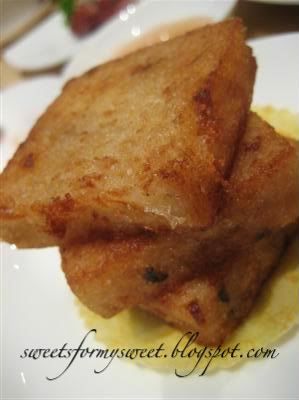 Pan-fried radish cake
This was just average.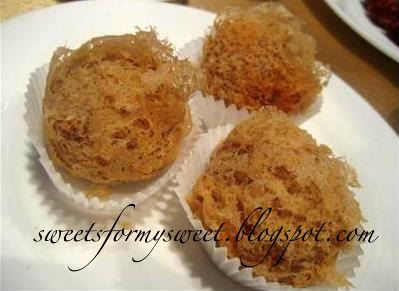 Deep-fried Yam Pastry with Minced Meat Stuffing (Wu Kok)
Didn't really enjoy this although wu kok is one of my favourite dim sum. Just lacking of something which I couldn't exactly pin-point. Or maybe it wasn't served warm enough.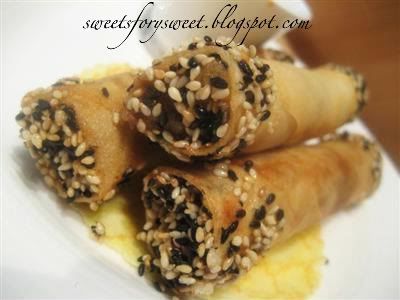 Sesame Spring Roll with Shredded Roast Duck
Sounded promising but was rather forgettable.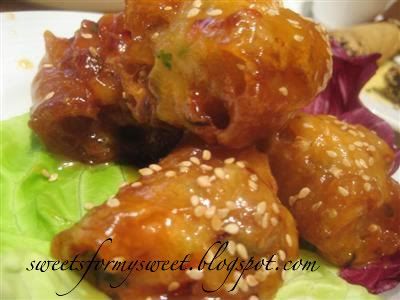 Honey Stuffed Cruellers (Yau Char Kwai)
Too
"dough-y".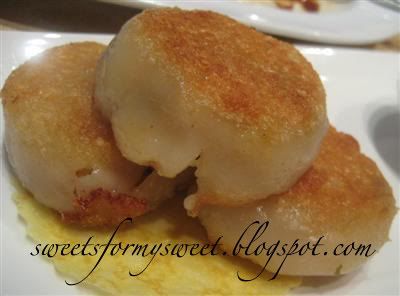 Pan-fried Dumplings Beijing-style
Totally forgot what was inside.
From the "roast" section: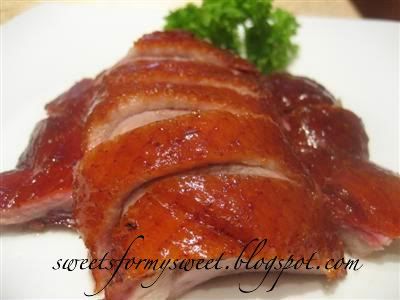 Crispy Skin Roast Duck
This was the
"star"
of the entire meal. Thin crispy skin and tender flesh. Absolutely no gamey taste to it. Perfect with the accompanying dipping sauce. So good that we had 2 of this.
Sweet Endings: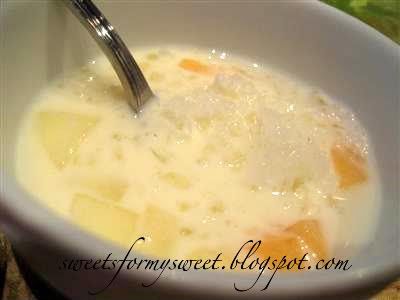 Chilled Sai Mai Lo
Needed something cold and chilling to help elevate the feeling of being "stuffed to the brims with meat". Not a very good sai mai lo. Too diluted, perhaps.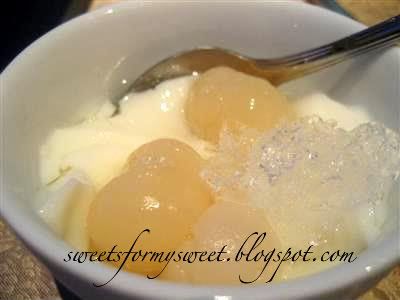 Chilled Almond Jelly with Longans
I usually detest almond puddings, broth and jellies hence I was somewhat surprised that I liked this a lot. The pudding was so smooth and silky with just a very slight scent of almond (which was what usually put me off). Nice!
Celestial Court
Hotel Imperial Kuala Lumpur
Jalan Sultan Ismail
Phone 60 3 2717 9900