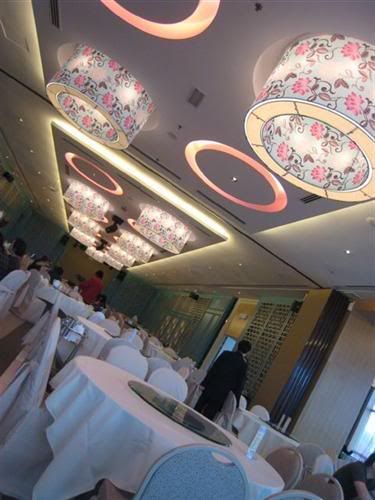 Imperial Garden
One fine weekend afternoon, a girlfriend and I were suddenly craving for dim sum. First choice was to go Oriental Pavilion but rather than risk waiting for a long tine without a confirmed reservation, we trudged our way to Tai Thong newest outlet,
Imperial Garden
at
Intan Square (beside Asia Jaya)
.
We were relieved to see that tables were aplenty hence no waiting was required.
Ordering of dim sums was done through their menu as they are prepared ala minute to ensure freshness although I personally prefer to take my pick for the dim sum carts. Choices were sufficient although not vast. We asked for house recommendations and also picked some from their "weekends specials" menu.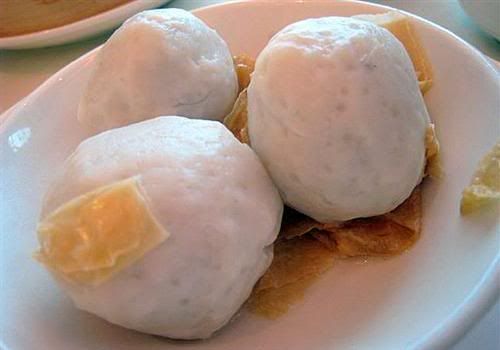 Steamed Fresh Fish Balls
According to the server, this is very popular. Not difficult to see why. The fish balls were fresh and bouncy.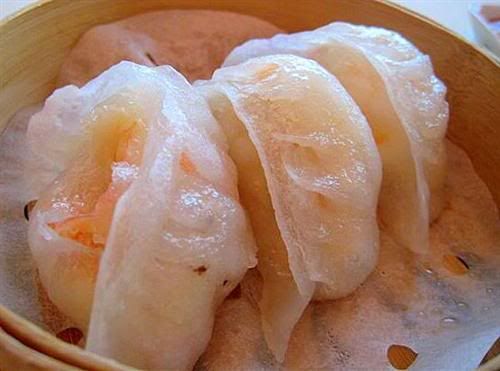 Steamed Dried Scallops and Chinese Celery Dumplings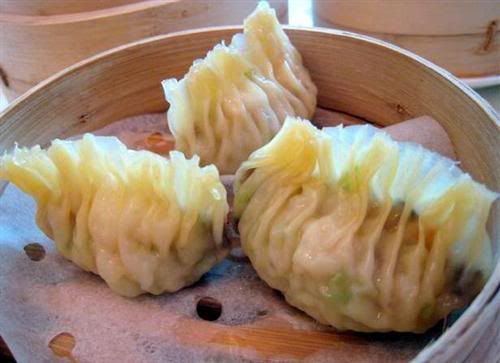 Steamed Assorted Mushrooms Dumplings
Rather than going for the stand "har gow", we opted for these 2 dumplings from their weekend specials menu. Not bad although to me, they didn't taste too different from the usual har gow and siu mai. The thing about steamed dumplings, it's best to eat them fast while they are still warm as the "skin" tends to get hard pretty fast once cooled.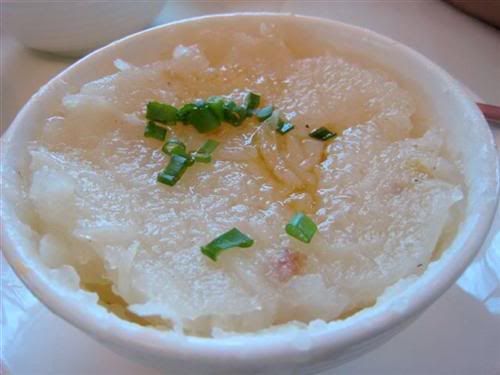 Steamed White Radish Pudding "HK Style"
This tasted a bit weird. You can still taste strands of shredded white radish which according to my friend, reminded her of old winter melon. It's pretty bland as well although it does come with a small plate of soy sauce as dipping sauce. It also has a strange after taste that I couldn't really decipher nor agree with. Should have gone for the stir-fried or pan-fried version instead.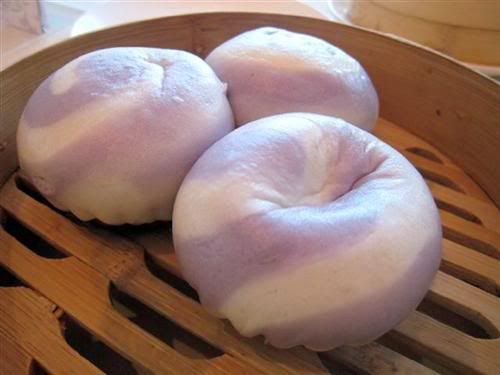 Mini Yam Buns

According to the server again, these are really popular and so far, is only served at this particular TT outlet. These morsels were tasty alright. Soft, fluffy buns encasing a generous dollop of mashed/creamed yam.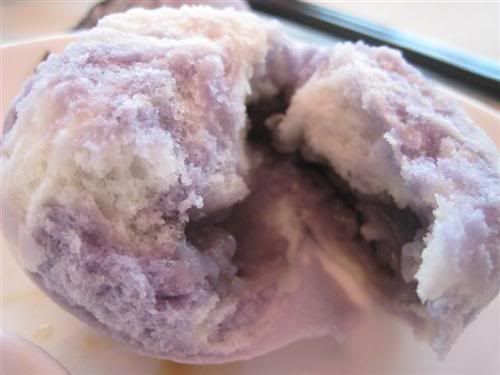 Cross-section of yam buns
Thinking back, they tasted pretty similar to my favourite frozen yam paus that my mom bought from the supermarkets. *lol*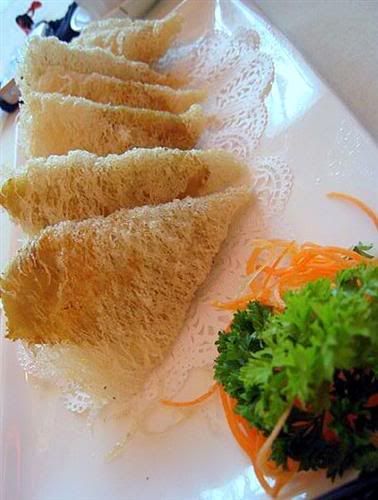 Crispy Durian Pancakes

Both of us being fans of durian, we went for this when it was time to pick a dessert. Served in a plate of half a dozen, they were pretty delicious although not the best durian desserts that I'd came across. Sliced durian flesh encased in flaky pastry. Although deep-fried, they were surprisingly light rather than oily.
Prices range between RM5.80 to RM8.80 per basket for most items.
Imperial Garden Restaurant
7th Floor, Intan Square,
No 3, Lorong Utara C, Petaling Jaya, Selangor.
03-7956 6868