Here are some of the better-looking ones:
1) Mini Lemon Poppy Seed Muffin (
nice but a little too sweet
).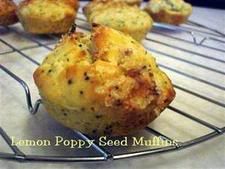 2) Big Chewy Chocolate Chip Cookies (not exactly chewy for I did bake them longer that stated. Also, I accidentally added an extra 1/4 cup of sugar so the end result was really
too sweet).