Looking for simple desserts in the vicinity of Subang Jaya? Why not give Bean's Dessert Kitchen a try. Serving a variety of tongshui (sweet broth) and herbal drinks daily, they also serve simple meals not uncommon to those usually found at local cafes and "cha-can-teng". Their tongshui are not bad and I usually go for them but today, I decided to try something different.

I have been craving red beans lately, which I have a real fondness of. When I saw a picture of the Special Red Bean Ice dessert, I knew I had to have it.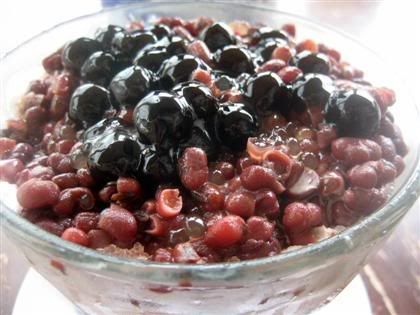 Well, it happened to be a hot day so the dessert really worked in cooling down the dreadful heat. It's basically shaved ice topped with lots of tapioca pearls, sago, red beans and "lightly" drenched in milk (not too sure whether it's coconut milk, evaporated milk or condensed milk- haha). The abundance of the big tapioca pearls really gave my jaw a big workout. It's chewing, chewing, chewing all the way. But other than that, although pleasant, it was not that special after all.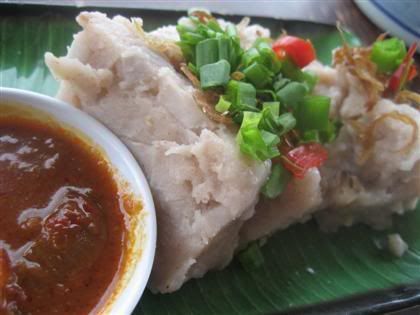 I also ordered their yam cake which was one of their recommended dishes in their menu. This was rather good although not the best that I have tasted. Not too dry and not too wet and not too stingy with the yam either. Be sure to ask for some sambal chili to go with it.
Bean's Dessert Kitchen
SS15/8B, Subang Jaya (Corner Shop)