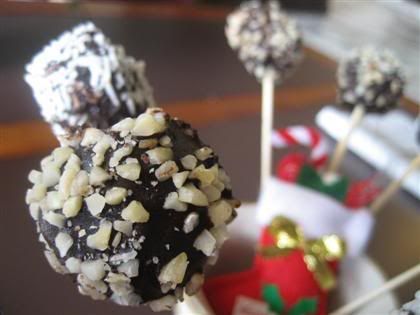 Merry Christmas, everyone!
Christmas has come but not quite gone yet. How was your Christmas?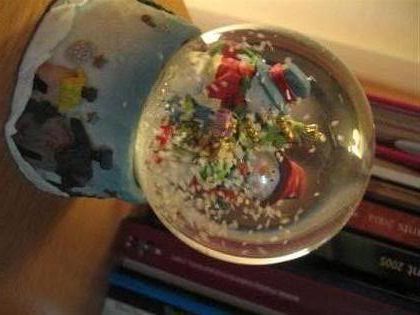 Was it a
white
one? Sadly, the closest thing to a
white Christmas
for me was in a glass bubble....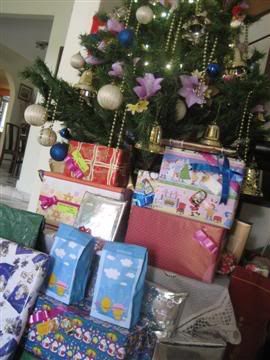 Had more presents than you could handle? The after-effect of Christmas shopping for loved ones may have burned a hole in my pocket, but it was worth it. After all, one of the joys of Christmas is giving. And did I say that I love wrapping gifts? There's a strange contentment in carefully selecting the gift wrapping paper and the appropriate trimmings for each individual receipient....,
including this one...
Like his master,
Julius
has to be fashionable on Christmas too!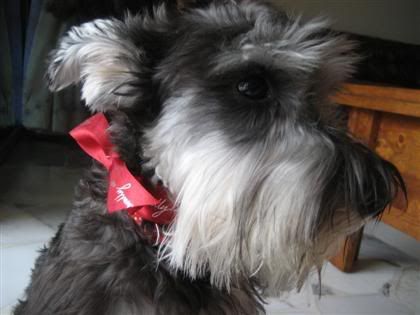 Had your fair share of Christmas feasts till you are ready to balk at the thought of having another turkey meal?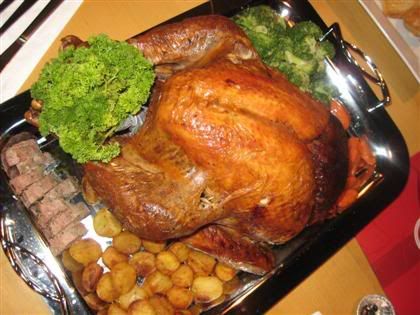 I had like 5 recipes that I plan to make for Christmas this year, and unfortunately, only
ONE
materialised, and it was a
non-bake
one.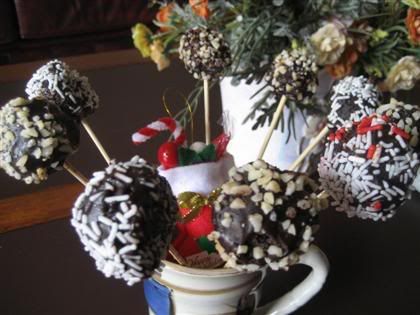 Chocolate Cheese Lollipops
HAVE YOURSELF

A JOLLY, MERRY CHRISTMAS

AND

A FABULOUS NEW YEAR!