It's just one day away to the
Chinese Lunar New Year of the Rat.
Here's wishing all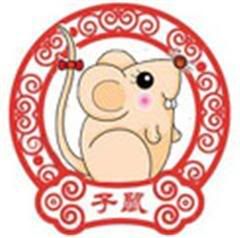 "A Happy, Healthy & Prosperous New Year!"
And also showcasing one of the last birthday cakes that I baked for a dear one in recent months, which as far as I could remember was my first mousse cake.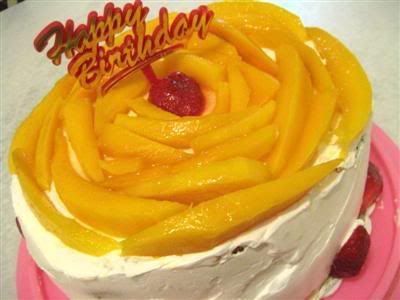 Mango Mousse Cake
The cake consists of 2 layers of soft sponge sandwiching a thick layer of mango mousse filled with mango cubes. The cake was then frosted with fresh whipped cream and topped with slices of fresh mango. Not bad for a first try, I dare say. *
grin
*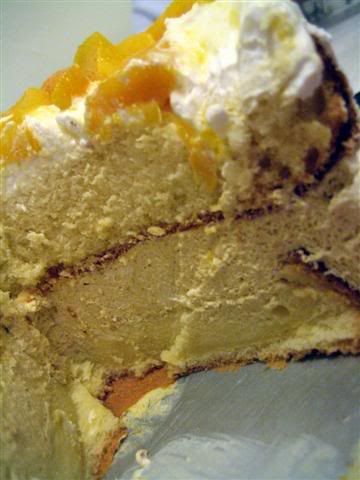 Recipe for Mango Mousse
150 gm. mango puree (blend finely then pass through sieve to remove fibre)
1 Tbsp. gelatine powder + 50 gm. water (soak together for 5 mins and then stir till dissolve)
2 egg yolks
30 gm. sugar (can adjust to taste)
150 gm. non-dairy whipped cream
some cubed fresh mango
Boil mango puree and sugar together till boiling. Remove from the heat, add in egg yolks and stir till smooth. Put back onto stove and then add in gelatine mixture and stir till dissolved. Leave to cool till lukewarm. Fold in whipped cream. Chill till ready to use.