Much has been said and written about Jean George Vongerichten. His name is globally known as a purveyor of fine food. His flagship restaurant in NYC, Jean-Georges Restaurant earned him a 3-star rating by the
Michelin Guide
.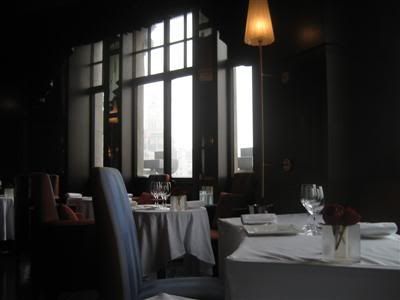 Moodily lit dining room (aka dark) reeks of colonial elegance. The windows oversee the HuangPu river and the skyscrapers across in Pudong.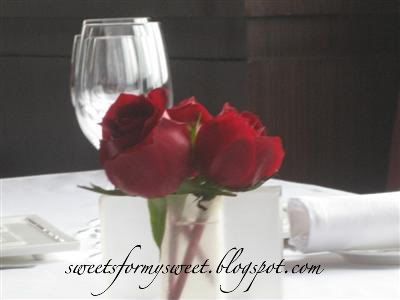 Simple table arrangement.
Jean Georges, Shanghai is his only namesake restaurant outside of NYC. This was actually my 2nd time there, and this time it was for lunch. They were running a lunch time promotion where they serve
a bento box lunch, featuring four small

(miniscule was more like it

) dishes. One can choose his/her choice of 4 dishes (ranging from appetizers, salads, main to desserts) from a list of selection from a special menu.
I fell in love with their bread basket, or to be more specific, their fruit and nuts bread.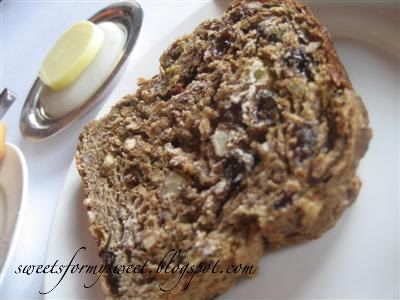 Smear it lightly with butter, it was hard to stop munching on it before I became full. On 2nd thought, one can hardly get full with the tiny servings of the bento box, so my advise is to have your fill of the complimentary bread basket by all means.
Here is my selection of 4 dishes.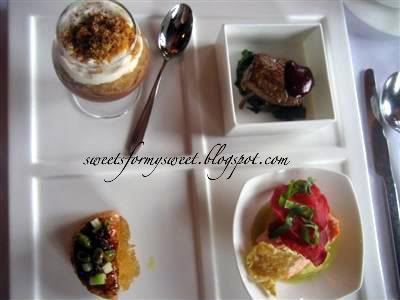 "

Bento Box" style lunch
To be frank, I could no longer remember the exact detailed descriptions of each selection. Basically, (from bottom left, anti-clockwise):- Caramelized Foie Gras, Slow-baked Salmon (done medium rare), Beef Tenderloin (done medium rare) and for dessert, some kind of Chocolate and Coffee Granita

(I know, I can't possibly be anymore vague with the descriptions than this...)

.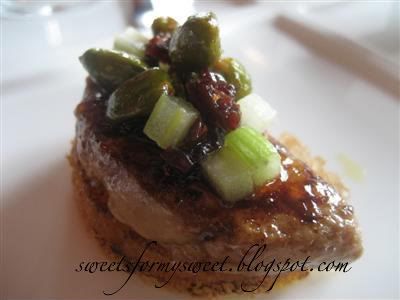 All I remember is that the Foie Gras was expectedly sublime. Rich, velvety and wonderfully creamy, I could not do anything but just sighed in contendment.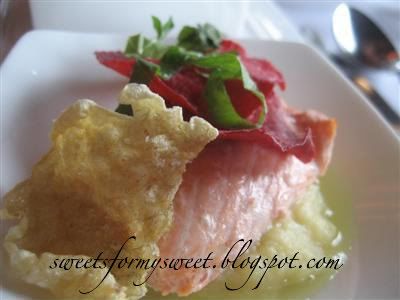 It took me a while to finally decide in ordering the salmon dish. Usually, I only like my salmon done sashimi-style. But I recalled that I was intrigued by the accompanying condiments and sauces (of which I had promptly forgotten by now), that I went ahead and ordered it. I should have listened to my instincts. Not to say that the dish was flawed, but it just rather 'boring' and easily 'forgettable'.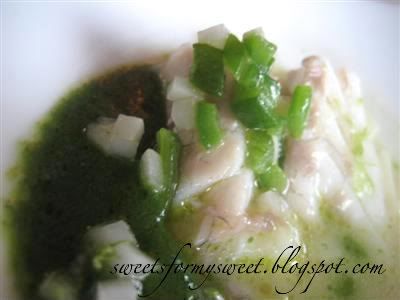 I have to show you the other 'fish' option that was available on the menu. The steamed sea bass which my lunch companion ordered. In my opinion, it was certainly much more remarkable than the salmon.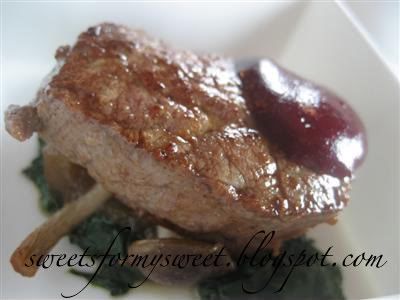 My 3rd selection fared much better. The beef tenderloin was simply outstanding. I asked for medium-rare, and it came just that. I am no big fan of steaks, but this was close enough to convert me into one.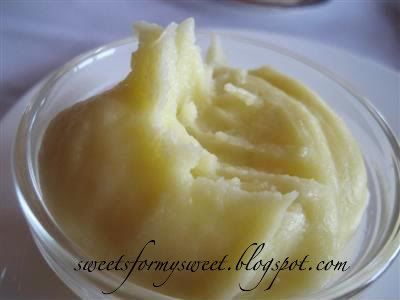 Oh, and it came with a side of mashed potatoes too.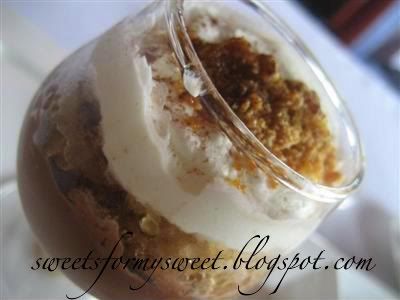 Last but not least, was the dessert. The Chocolate Coffee Granita thingy. I love chocolates. I love coffee. I love desserts. Need I say more? (FYI, I highly recommend their dessert platter, especially the Chocolate-themed one if you have the opportunity to dine at Jean Georges).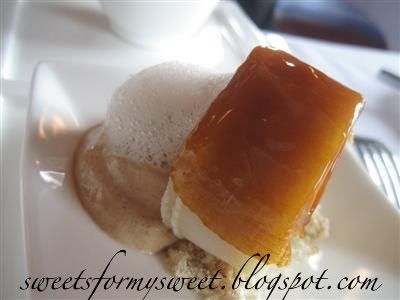 This is another dessert option. Some 'Poached Pear with Ice-cream" type dessert. Since serving was so miniscule (by my standards), I didn't manage to steal a bite from my friend. (

Darn it!

)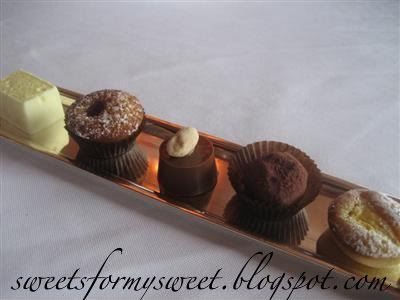 Luckily, my sweet-tooth was pacified by the petit fours served at the end of the meal; a selection of lip-smacking truffles. I couldn't be happier...
Jean Georges
4th Floor, Three on the Bund
17 Guangdong Rd (junction of the Bund or East Zhongshan No.1 Rd)Shanghai
Tel: +86 (0)21 6321 7733