Another business trip, another busy weekend. No time to indulge in my favourite hobby. Still, I made time to at least use the oven.
Another recipe from
Alex Goh's World of Bread
recipe book, this time it is the Cheddar Cheese Bread. Recently, my family had discovered a very nice bread shop near our house called RT Bakery or something like that. My personal favourite is their yummy walnut wholemeal bread (really soft) and the kids' favourite is their Cheddar Cheese Bread with cheddar cheese swirled within the loaf. Saw Alex's recipe and contemplated to give it a try in order to duplicate and compare with the bakery's version. Alex's version uses some herbs and nibbed almonds. I omitted these and just sprinkled some parsley flakes on top of the bread. The original recipe yield 2 loaves but I fit it all in one standard bread tin although I took some portion out to make some Sugary Cheese Sticks.
And as usual,
Alex Goh's bread recipe
didn't fail me.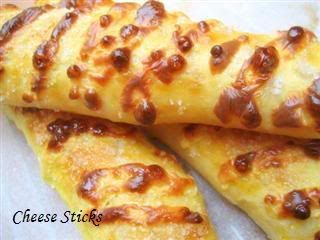 Sugary Cheese Sticks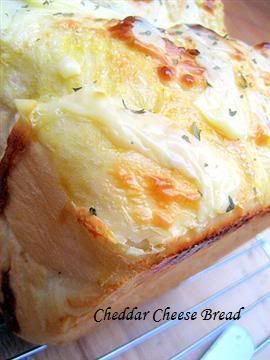 Cheese Bread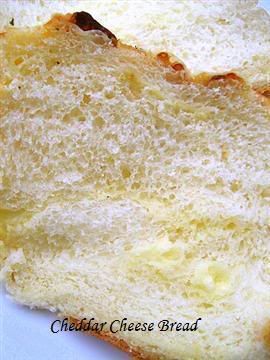 Really soft bread. Swirled Cheese inside!