Wanna have a good and decent Italian lunch yet do not have the luxury of time? Go to
Prego
at
Westin Kuala Lumpur
for their executive set lunches. They have some good set lunch choices that are hearty and yet not too heavy for lunch.
For around 60 ringgit, you get to choose a combination of starter and main, or main with dessert. Since there are 2 of us, we chose a different combi each.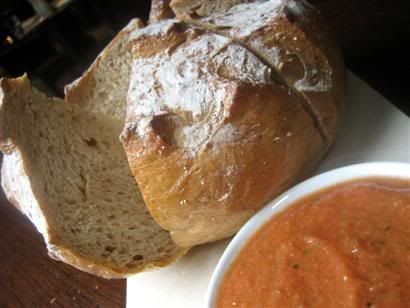 One of the highlights of dining at
Prego
is their simply divine bread basket. Served with some spicy tomato dip, one becomes full from the bread before the actual meal before you know it. Make sure that the bread reaches you warm.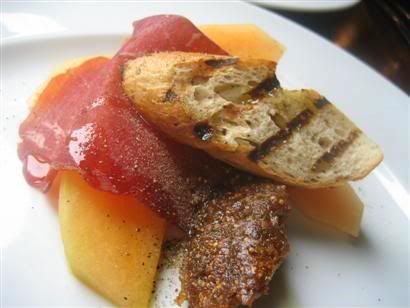 We chose the
Air-dried Beef served with Melon, Fig jam and Toast
. Wonderful choice for the classic combination was just lovely.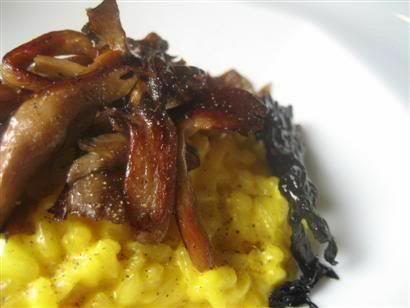 As for mains, we had
Mushroom Saffron Risotto
. One look at the dish and you can guess that it was indeed tantalizing.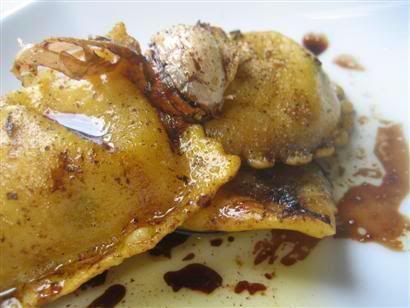 Another main that we chose was the
Stuffed Pumpkin Ravioli
. Sweet creamy pumpkin puree encased in slightly chewy skin. I lurrrrrve this a lot. Downside? Only 3 pieces were served. I think I can easily consume at least half a dozen of these by myself. (
Now you see what I mean when I said their set lunch is rather light?
)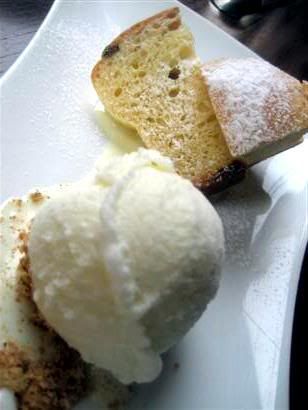 For dessert, we wanted something light so we had
Pannettone with Homemade Vanilla Ice-cream.
No frills here but pair it with a cup of freshly-brewed coffee,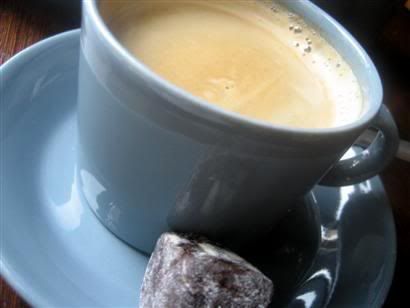 it is
enough
to satiate the sweet tooth and provides a sweet ending to a lovely meal.
Service was fast and prompt. You can easily finish lunch under an hour's time from the time you sat down at the table.
(Click here for links to my other reviews on Prego)
Prego RestaurantWestin Hotel, Kuala Lumpur.