Swayed by the promo above, and by stories that I heard about these sets being sold out even before mid-morning at some outlets, I found myself at Starbucks one day ordering the Tomato, Basil and Cheese set. I reminded the server to have the sandwich toasted beforehand.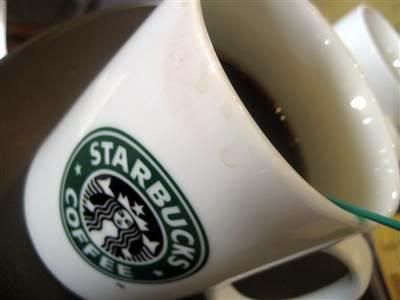 Complimentary cup of Tall Size (12oz) Freshly Brewed Coffee that comes with the set. Coffee was somewhat lukewarm.
I wasn't expecting a gourmet-style sandwich but I was still let-down when I saw the sandwich. To be honest, I could hardly recognized the sandwich when it was served to me after being toasted. It was so "flattened" that it looked like an ordinary white sandwich bread minus the crusts.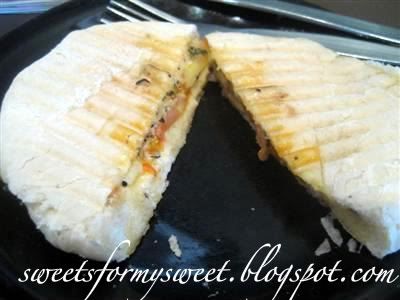 Maybe I was hoping that they will serve fresh basil leaves but instead what I got was a couple of sprinkles of some dried basil flakes (not unlike those commercial dried herbs).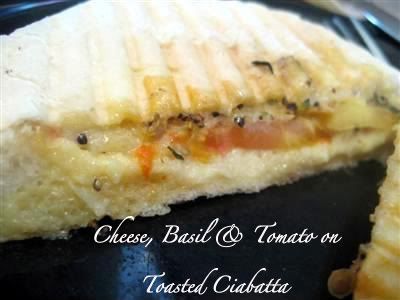 Couldn't help but to feel slightly ripped-off. Then again, what could I expect for a RM4.50 breakfast deal at Starbucks....

*sigh*
Promotion ends Apr 30.