One more Starwood Privileges coupon to go before it expires, this one is for set lunch (for 2) at
Al-Nafourah
, an enchanting Middle Eastern restaurant in
Le Méridien Kuala Lumpur
.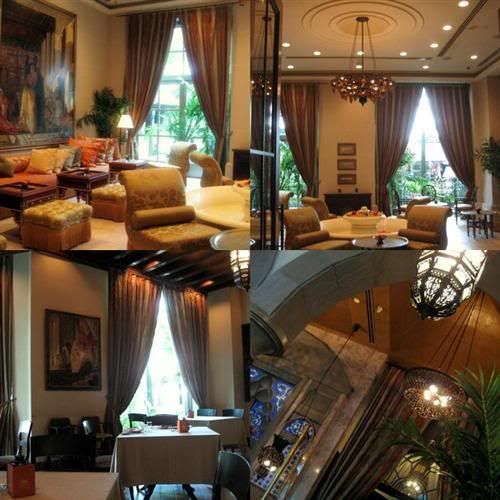 I strongly agree with the description on its interior (
excerpts from the
official website
):
"A contemporary oasis with private silken dinner tents, Moorish arches, ornate paintings, and richly woven carpets lend an enchanting ambience scented with spices...."
Take a look at the pictures above and tell me if you do not think so too.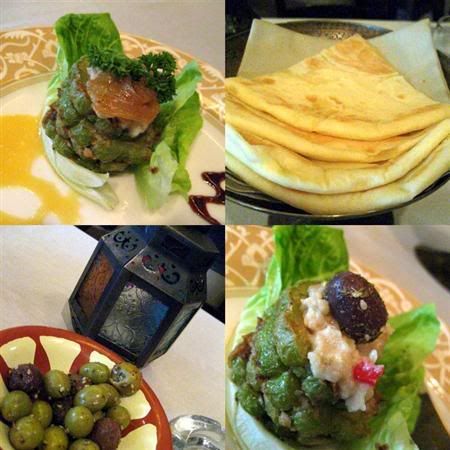 The set lunch is pretty much "fixed" as in you do not get to have any choices at all
(except for coffee or tea at the end of the meal)
. Some warm flat bread and olives were served at the beginning of the meal along side a
petite
complimentary glass of fresh orange juice. The cold appetizer followed soon after. The appetizer of that day was some
eggplant and bell pepper timbale.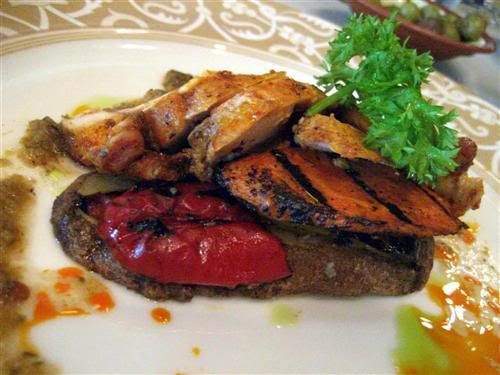 The main dish was served next. The chef's choice was
grilled chicken with assorted grilled vegetables
. To be frank, I couldn't remember much details of this dish but I do think it was just ok.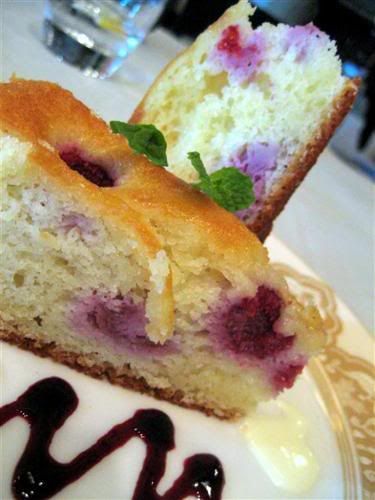 Dessert was "dessert of the day". In this case, it was
Cherry Clafoutis,
a typical French country dessert. Cakey yet pudding-like, it may looked plain and simple but was in fact, pretty good! As mentioned earlier, coffee or tea was served together with the dessert. I remember the coffee as being good and strong.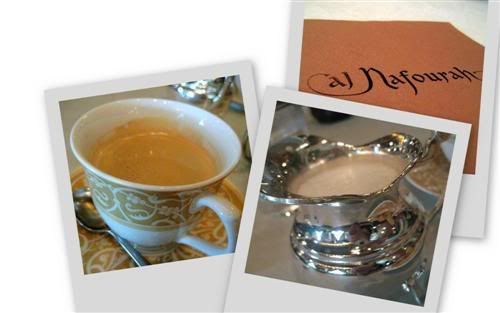 So there you have it, if you happened to have a
Starwood Privileges
coupon for set lunch at
Al-Nafourah,
you can more or less know what to expect. Basically, you would just have to eat what the chef had selected for the menu at time of dining. I am sorry I could not be more specific on the descriptions but this lunch was a month or two ago. Since it wasn't remotely remarkable, I have kind of forgotten most details. Anyways, the above is only applicable to those redeeming the
Starwood
coupon only. I understand that their usual set lunches are available daily but with a different menu from the above.
Al-Nafourah
Level 8, Le Méridien Kuala Lumpur,
2 Jalan Stesen Sentral, Kuala Lumpur.
Phone: (60)(3) 2263 7888