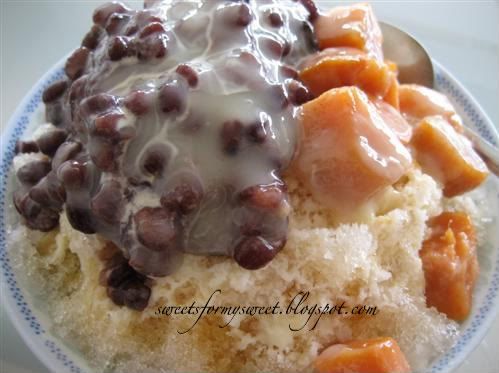 Red Bean & Sweet Potato Ice with Milk
I nearly melted in the heat of the afternoon, literally. It was a hot, hot day. There wasn't a better timing than this to try out this new dessert shop in the neighbourhood,
Ice Monster
. Apparently,
Ice Monster
is a hugely popular dessert chain specializing in
snow ice
desserts in Taiwan. This outlet in Subang Jaya has only just opened for a few months with a simple menu of mainly fruits-based and beans-based shaved ice desserts (
not unlike our local "ais kacang")
and ice-creams.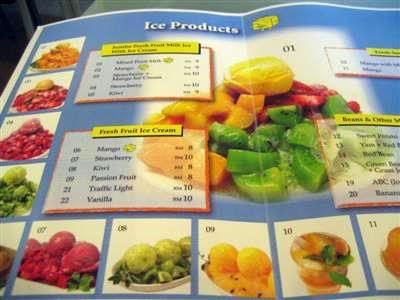 Menu
The fruits-based desserts look healthy and yummy heavily featuring the ever-popular mango, as well as kiwi and strawberry. But what caught my eyes were not these but the more traditional choices such as
Red Bean with Yam
, both being my favourites.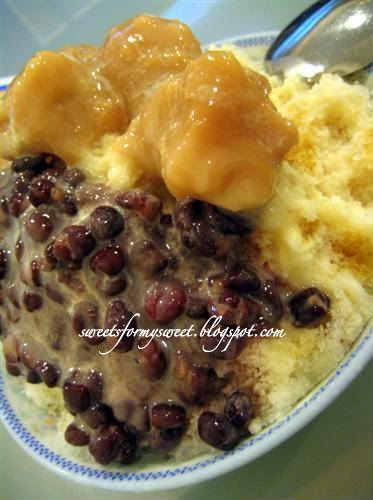 Red Bean & Yam Ice with Milk
I love the fact that they were generous with the red beans. The cubed yams were rather sweet although not candied. I suspect they soaked it in syrup beforehand. Evaporated milk was then drizzled all over. However, I was a little disappointed with the texture of the ice. I was expected very finely shaved ice, almost powdery that is like a trademark of "
snow ice"
but this was just like the ordinary "
ais kacang",
perhaps a little finer. Another similar offering is the
Red Bean and Sweet Potatoes
(pictured on top)
where cubed sweet potatoes replaced the afore-mentioned yams. Too similar to pass a different judgement.
Although I was expecting to be
"wow"ed
but ended not, I still enjoyed the icy desserts which provided such a refreshing relief from the killer heat of a typical afternoon. I guess I should try their fruits-based desserts next as they seem to be very popular with the patrons at this outlet.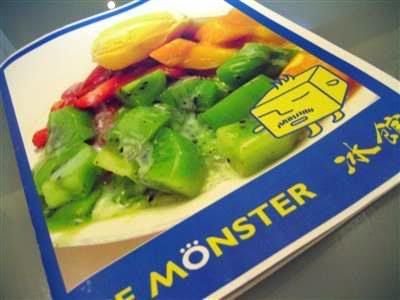 Ice Monster
(*Outlet closed*)
No. 26, Jalan SS15/4D, Subang Jaya
(same row as McD and Burger King)