I have some leftover block of cheddar cheese sitting in the fridge for quite a while now. I thought I better use it before it turns bad...
Found these 2 recipes;
1) Cheddar Cheese Muffin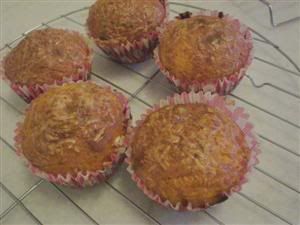 2) Cheddar Cheese Black Sesame Bread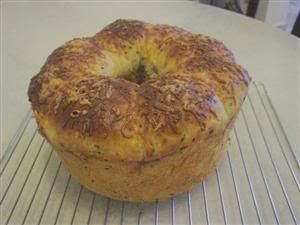 I have to say I like this a lot. Baked in a tube pan, it looked good too. Easily one of my favourite bread recipe.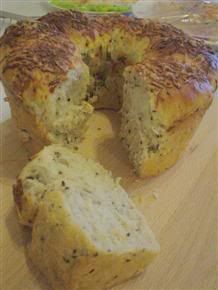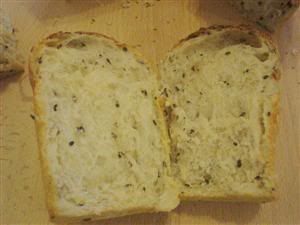 Soft and fluffy texture inside!