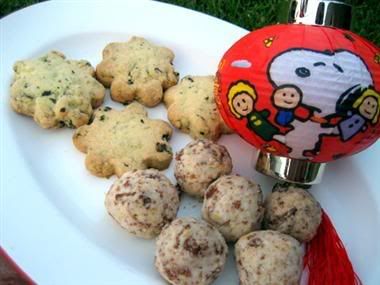 In continuation of my
previous
post, I found time to bake more CNY cookies before CNY comes around. Not that I really need to bake as there are already tons of different CNY cookies at home. But somehow, it seems more befitting that I bake some CNY cookies for my family.
Here are 2 more new recipes that I tried this year, courtesy of
Yochana
.
Satay Fish Cookies
(FAVOURITE RECIPE)
Crispy, crunchy and slightly savoury. I just found a new favourite!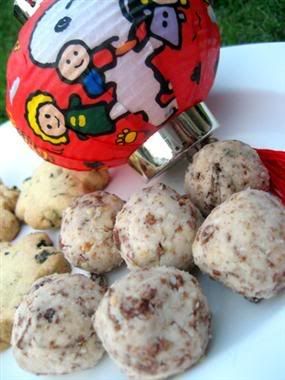 Note: I added at least 20g extra satay fish (the crispy type). Too lazy to roll them out so just rolled them into balls. Easy!
Seaweed Cookies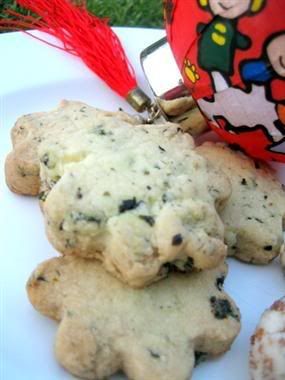 I made a mistake with this recipe. I halved the recipe but forgot to half the icing sugar required. As a result, my dough was too dry and tough to pipe out. So I rolled them out and cut them using a cookie cutter. Not bad, a very crispy and crunchy type of seaweed-flavoured butter cookie.
Hmm..., I wonder if I got time to bake some more?
Note: The above recipes can be found on Yochana's blog. Link provided above and side bar.