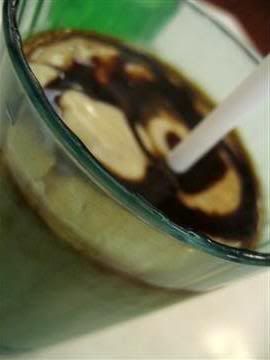 Ice-blended Vietnamese drip coffee with avocaodo (RM7.90)
I tend to drop by at
Pho Hoa
whenever I can't think of anything else to eat at
The Curve
. This is because they make a mean ice-blended vietnamese drip coffee with avocado that is simply divine,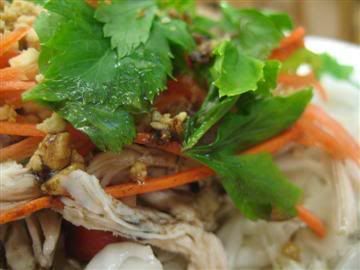 Vietnamese Chicken Salad (RM4.90 or 5.90)
and value-for-money vietnamese salads that are better than average and come in generous portion.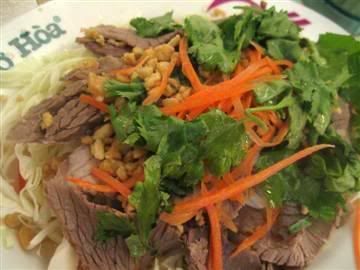 Vietnamese Grilled Beef Salad (RM4.90 or 5.90)
Their appetizers are not bad either, I usually go for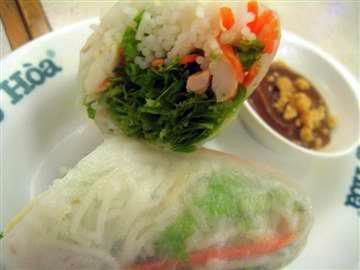 Summer Rolls
(
pretty ordinary but I like summer rolls
), and also their
steamed egg cake
.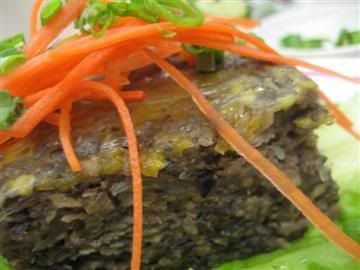 Do not be mistaken, this is not the usual Chinese steamed egg cake ("kai tan kou") but a savoury version. Filled with egg and minced chicken, it tasted rather appetizing and yummy when eaten warm. Rather filling as well.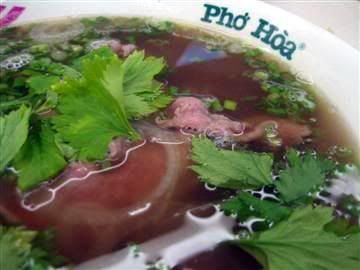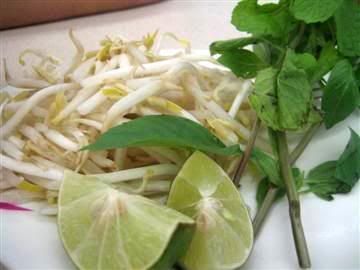 Beef Pho and accompanying condiments
I have stolen bites from my friend's orders of
Chicken Pho
and
Beef Pho
and I have to say that the latter is much better than the former. Also, you get to choose your preferred cut of meat or even parts.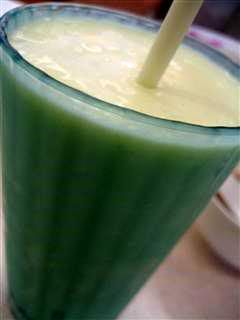 During one of my earlier visits, my friend urged me to try this drink,
Blended Avocado Juice.
Didn't quite like it, tasted somewhat bland to me and definitely lacked behind when compared to the Ice Blended Vietnamese Drip Coffee with avocado (
pictured above
).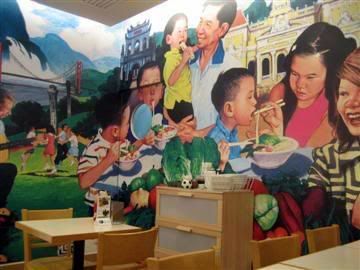 Pho Hoa (Health Concious Choice)
The Curve, Mutiara Damansara