Everytime I go to Hong Kong, I make it a point to stop at
HuiLauShan
, a mango dessert specialty shop that (
thank goodness!)
has branches at almost every corner. One of my pet peeves is why isn't there anyone bringing this dessert chain into KL just yet.
But nevermind, for I have just discovered a
HLS wannabe
in Centrepoint, Bandar Utama called
Hong Kong Point
.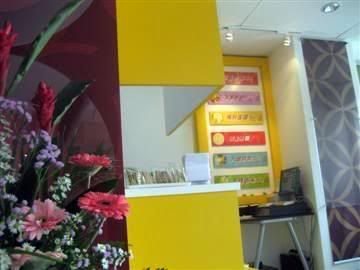 One look at their menu, one can guess that it must have drawn its inspiration from the famous HLS.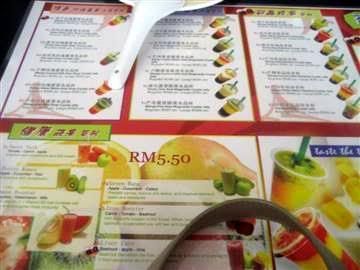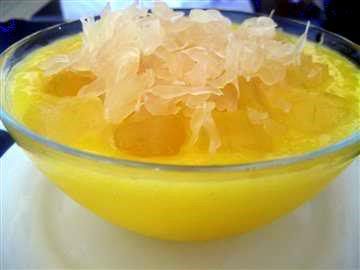 House signature (RM7.90)
Their house specialty is their
Yang Ji Kam Po Lo
(
I
think it's called this
), which is basically blended mango puree topped with pomelo and aloe vera cubes. Very nice!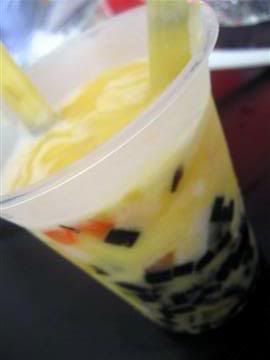 Mango Blended Drink (RM6.90 for regular)
We also had a mango blended drink with coconut milk and fruity crystal jelly. Another thumbs up for this one!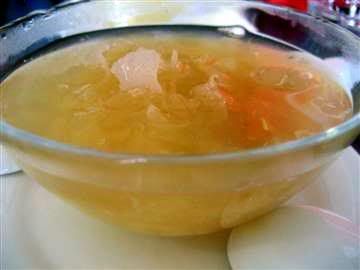 Longan Special (with white fungus and water chestnuts)
We were treated to a complimentary hot dessert called
Longan Special
or otherwise known as
"longan tan shuet yi"
with water chestnuts in Cantonese. Very soothing indeed although my friends said it could be better if it's a tad sweeter.
Hong Kong Point
Ground floor, Centrepoint (opposite the bakery)
I also managed to sample the McDonald's special limited edition sundae (for Raya), the Green Bean Sundae. First impression - the green bean paste looks too "green", almost fake. First taste - the green bean paste was too sweet. But after blending the green bean and sundae together, it was surprisingly good!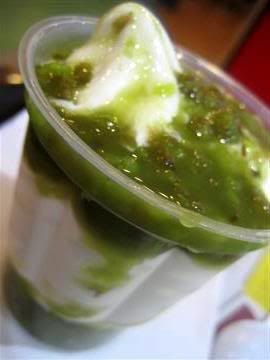 Special green bean sundae from McDonald's (RM3.20)
Last but not least, attention to fans of
Reese's Peanut Butter.
Let yourself be deprived no more. These goodies are now available at
Cold Storage
at RM1.99 each only! Hurry, go and grab some before I emptied their stock!