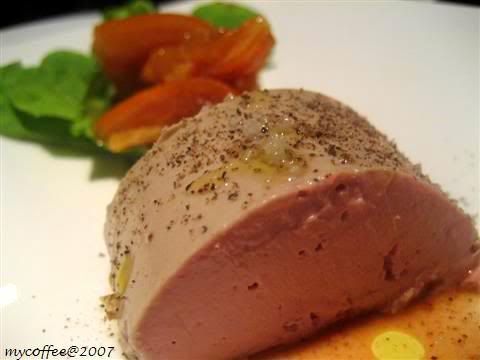 Star of the night: Port and chicken liver parfait
Once again, my friends and I found ourselves attending the
KLue RSVP
dinner. This time, it was held at
Rick's Cafe Casablanca
in
One Bangsar
. To be honest, I was less enthusiastic about joining but spurred by some recent reviews that I have read about this place, I decided to go ahead.
All of us started with an appetizer of
port and chicken liver parfait, spiced braised raisins, rocket and orange salad served with French baguette.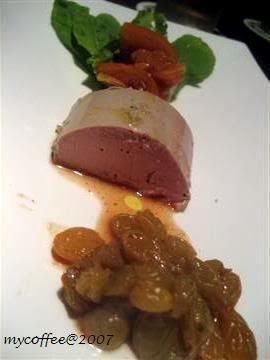 I love this dish a lot. I have had not so good experiences with chicken liver pate before and I have to say that theirs was among the best I have tasted. The sweetness of the spiced raisins and orange slices went great with the pate. All of us except one who doesn't take liver pate loved it and couldn't stop slathering it on thickly on the fresh baguette, which was also lovely.
We have 3 choices to choose from for the main course. I chose the
braised lamb shoulder, sautéed zucchini and roasted sweet potatoes.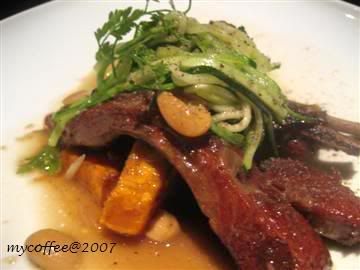 The braised lamb cutlets were rather tender. But I didn't really enjoy the dish. The flavour, although not bad, was not really tantalizing either. But I did enjoy the roasted sweet potatoes.
The other 2 choices were
hot escabeche of blue mackerel and citrus
,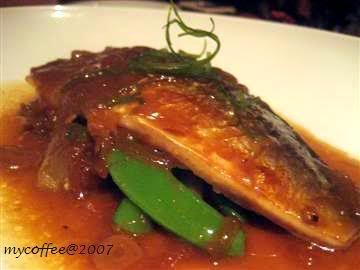 and
crumbed chicken breast stuffed with smoked duck and cheese, sugar snap peas and sultana jus
.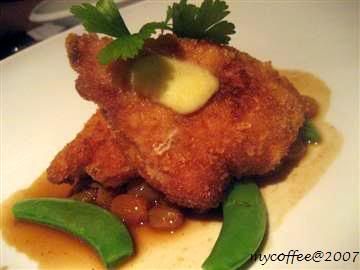 Friends who ordered the former commented that the mackerel was rather "
fishy
" in taste (but to me, mackerels are like that) and the dish was rather sour (but again, I would expect escabeche to taste like that too...). I took a bite of the crumbed chicken breast and first thought that came into my mind was it tasted so like KFC chicken. Then again, I didn't taste it with the smoked duck and cheese.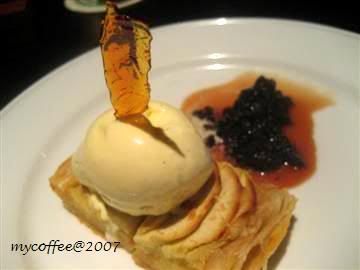 Dessert was baked apple pie on puff pastry, red currant compote with vanilla ice cream. I was rather disappointed in the apple pie. It wasn't served warm so the puff pastry was rather hard and chewy as opposed to warm and crispy. The best part was the ice-cream which I think was home-made with real vanilla pods. It could have been much better if only the apple pie was served warm.
This time, Martell came up with 2 new cocktails. The Apple Martell and Orange Martell cocktails. The Apple Martell was really pleasant to drink. I think all of us had at least 3 glasses of it.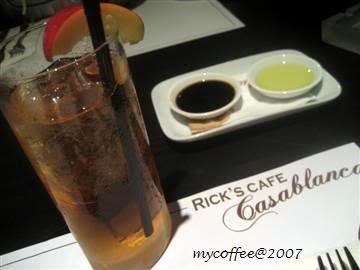 Rick's Cafe Casablanca
One Bangsar, Bangsar Baru
Kuala Lumpur