One of the better lunch deals around this area. Starting from RM9.90 only per person (
there are other pricier options
), the varieties available are surprisingly quite a few.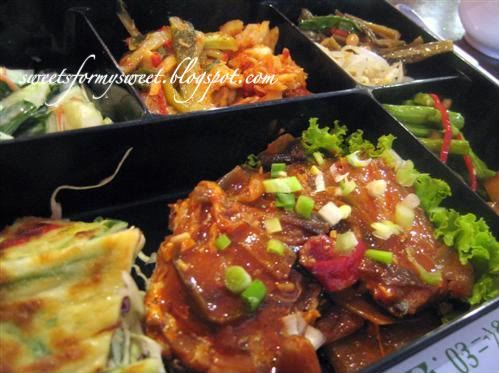 I opted for a
grilled fish
set. Served in a bento box, it came together with a few side dishes such as the essential
kimchi
, slices of egg pancake, and other assorted vegetables-based appetizers.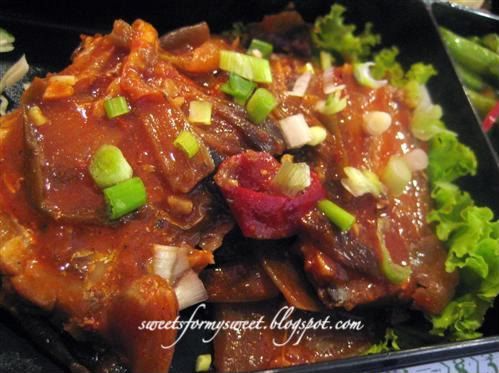 I like the sauce that came with the grilled fish. Sweet-ish and slightly spicy, it was really appetizing. The fish itself was ok, no apparent fishy taste to it but
boy
, there was like a thousand small bones in the fish. It was annoying to keep having to pick the bones out from my mouth although I already tried to pick them out from the flesh before eating it.
Really, really annoying....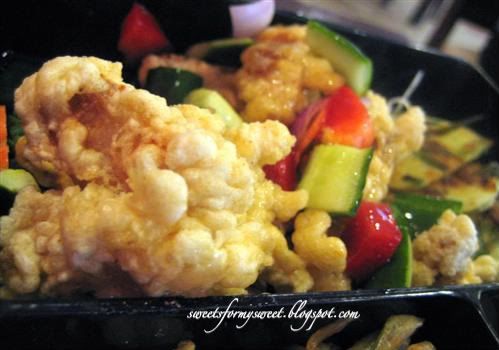 My lunch partner chose the
fried chicken
option (
or was it fried pork?).
Anyhow, it was delicious. The batter was quite similar to "tempura" batter, being fluffy and crispy at the same time yet surprisingly, greaseless.
Edited: I think this dish is called Sweet Marinated Pork on the menu.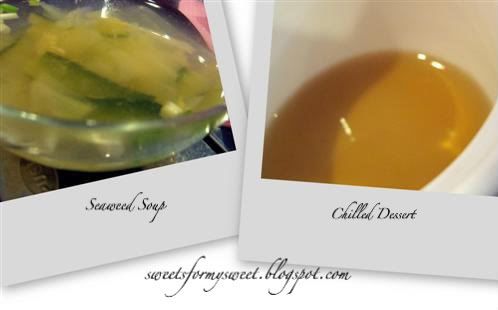 We were also served complimentary soup as starter as well as a dessert at the end of the meal. The complimentary soup was a simple and nourishing seaweed soup. I like! I can' really say the same for the dessert though. It was some kind of chilled ginger-based
tongshui
(sweet broth) but was too sweet for my tastebud.
Overall, I would still recommend this place for lunch. Their set lunches are a bargain, rice tea is complimentary and service was not bad too. Oh, I should also mention that all sets come with a bowl of rice.
Korea House
SS2, Petaling Jaya.
(Same row as Teapot Cafe, near the police station)