More goodies for the upcoming Christmas celebration...
Fruit Tartlets

(for my office)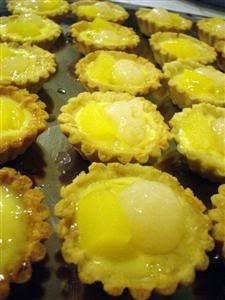 Hazelnut Frosted Cupcakes

(same frosting as below) for my friend's potluck Christmas dinner.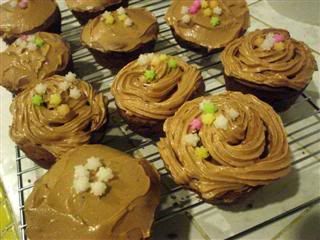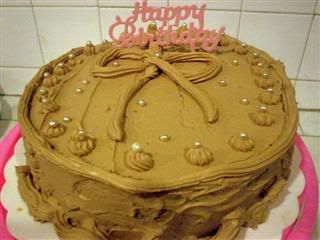 And another birthday cake for my brother (

Hazelnut Cream Cake

). Frosting was very-very good...., but then again I used Varlhona chocolate and good quality roasted ground hazelnuts. ;-)
But looks like I have got a long way to go in mastering the art of cake decoration.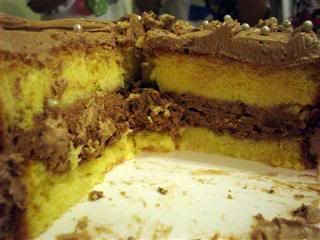 Sliced.