Another birthday in the family, this time it is
daddy dearest
. And that also means another opportunity for me to make a birthday cake which I approached with glee.
For this occassion, I decided on a "
Ice-Cream Cake
". Not difficult to make, just sandwich some ice-cream with sponge cake and frost it all over with whipped cream. The latter seems to be the hardest for me. The first time, I over-whipped the cream till it curdled and started turning into butter. The second time, the whipped cream melts faster than you can say "melt"! Look at the pictures below and you will understand.
I guess my kitchen's temperature is just too warm. : I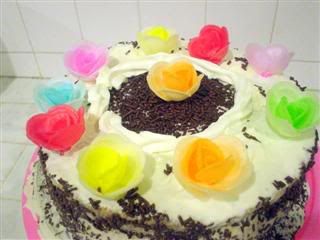 Ice-cream Cake that won't stay "frosted".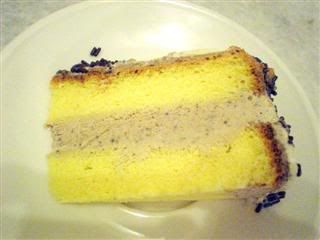 Sliced. FYI, it's Vanilla & Choc Brownie ice-cream.