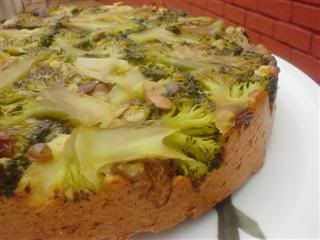 I think this is the first time I baked a cake that uses no sugar. I was intrigued from the first time I saw this recipe. In fact, I did a double-take.
Broccoli Upside Down Cake
??? But since broccoli is my favourite vege, I see no reason in not baking this cake. After all, it seems to contain all the goodness.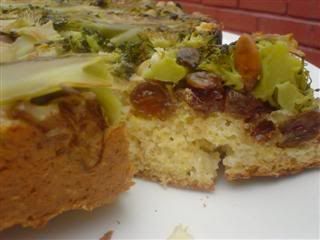 Hey, how often do you see a combination of
healthy
and
wholesome
ingredients such as
low-fat cottage cheese, low-fat yogurt, organic cornmeal, wholemeal flour, pumpkin seeds, walnuts and golden raisins
thrown together in a single recipe? As for the fat factor, the cake only has 1 tablespoon of
extra virgin olive oil
. Now, doesn't this sound like the
ultimate "healthy" cake?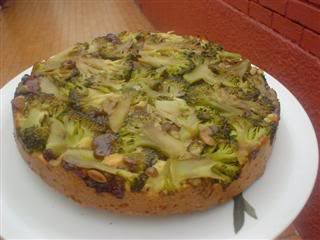 Recipe
here
.