I remember an outlet named
Bayou
in
Mont Kiara
. It used to be rather well-known when
Mont Kiara
and its surrounding area (Desa Hartamas) started getting popular. Some of their better-known dishes were
Vietnamese Beef Noodles
and
Nasi Dagang (or was it Nasi Bokhari
) but I remember being bowed over by their
Embuk
, which was similar to a wet popiah. To my dismay, the outlet later closed down.
However, not too long ago, I
read
that they re-emerged under a different name,
Empress Cafe
at
The Curve
. The first thing that came to mind was to go and have their
Embuk
again.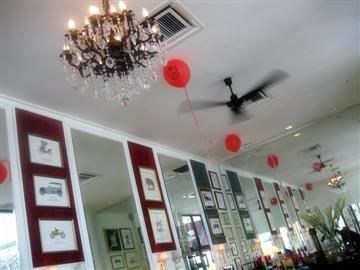 Interior of Empress Cafe
Their menu is rather extensive with offerings of
local, Asian and Western
dishes. After ordering, we were served a very nice warm soft bun with butter.
So old-school ya?!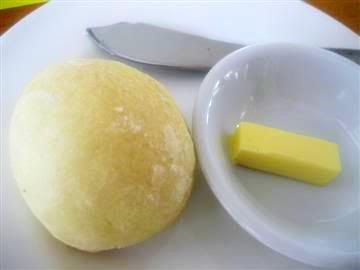 I went straight for their
Embuk
which I have been craving for.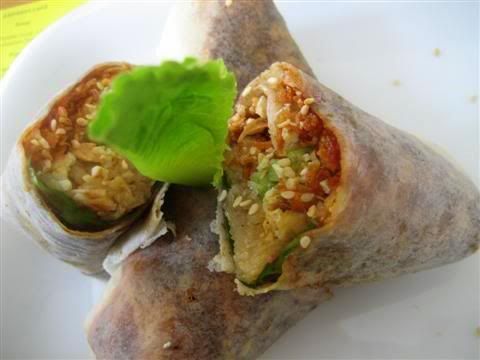 Embuk (aka Popiah)
Stuffed to the brim with ingredients, I like it a lot (
ya, I like my popiahs to be really fat!)
although I wasn't as awed by it as I used to be. Maybe it's because since then, I also found
other similar "fat" popiahs at less than half the price
...
My lunch partner ordered a more hearty meal, the
Kampung Fried Rice
.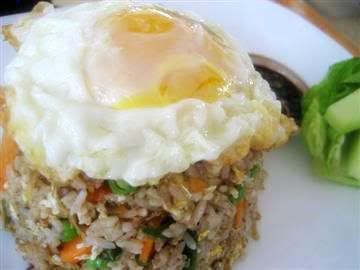 Yummy Kampung Fried Rice
It looked very appetizing topped with a perfectly fried egg not to mention the fried rice had a very nice colour (
yes, the colour does matter in determining a good fried rice
). I stole a few bites and although I am no fan of fried rice, I really have to give my thumbs up for it! Accompanied with their addictive
sambal chili
, each bite was simply a delight!
We were given some complimentary desserts after the meal. There's no name for this dessert. Just some sweet red bean paste encassed in a puff pastry served with some chilled heavy custard. Although simple, it was rather good and I enjoyed it.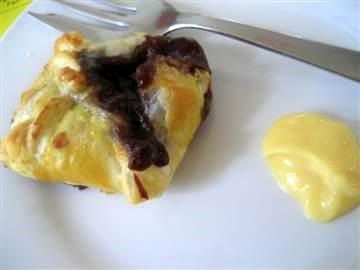 Complimentary dessert - Red Bean in Puff Pastry
On my way out, I spied some
traditional coconut candies
on their counter top. I remember as a child, I used to be fond of this Indian sweet so I bought some.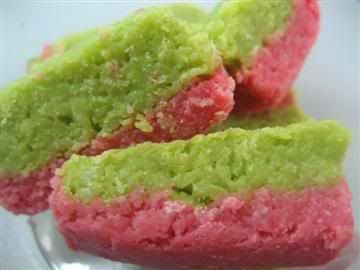 Traditional coconut candies
The coconut candies were quite a delight! No doubt it was sweet (
as expected
) but not intolerably so. Best savoured in small bites though.
Empress Cafe
Groundfloor, The CurveMutiara Damansara