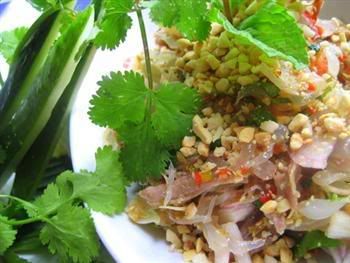 Duck & Pomelo Salad at Delicious
Been slacking lately. Both in posting and in baking. There are tons of pictures in my archive that I have yet to post. Slowly sorting them out now.
One of my favourite way to spend the morning on weekends is to have a long brunch at any of my favourite cafes or bistros. One of them is
Delicious
at
Bangsar Village
. There is almost no other better way to spend a late weekend morning than to chill out with a close friend over delicious food and coffees at one's favourite cafe/bistro.
I was there recently and saw that they had changed their menu a little. At the same time, I can't help but to notice that their breakfast menu is a lot similar to
bills
(a famous 'breakfast institution' in Sydney) which I
went
not too long ago. For example, among the dishes on the menu include ricotta pancakes as well as corn fritters.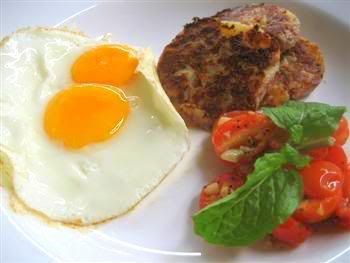 Corned Beef Hash @ Delicious
My friend and I opted for something different. She ordered the
Corned Beef Hash
which was served with 2 sunnysides and some roasted baby tomatoes. I already had breakfast so I chose the
Asian-influenced
Duck & Pomelo Salad
(see pic above)
instead. Both were good although we thought that the breakfast dish was rather small portion for the price charged. I like my salad a lot. They were pretty generous with the duck slices. Coupled with lots of crushed peanuts and pomelo bits, it was truly scrumptious, especially if you are a salad lover like me.
Delicous Cafe
Ground Floor, Bangsar Village Shopping Center