It is 'that' time again. October 6th marks the 15th day of the eighth month in the Chinese Lunar Calendar -
Mooncake Festival
.
This time, I started off with some grand plans to make various types of mooncakes. But with one more week to go and no mooncakes in sight, I have to scale down my grand plans to less ambitious means and settled in just making some 'ping pei' or chilled mooncakes. Much easier and less time-consuming to make than the traditional baked types. Although I did make a traditional baked type but in flaky pastry version.
Let's kill the suspense, here are my humble offerings for the
Mooncake Festival
: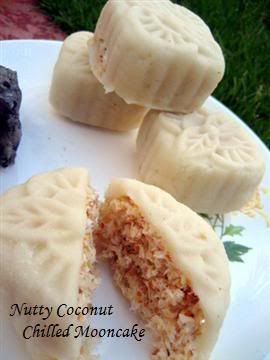 Nutty Coconut Chilled Mooncake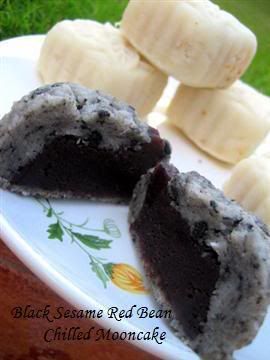 Black Sesame Red Bean Mooncake
(A bit 'cacat' looking because I tried out another mooncake skin recipe but taste wise, my favourite)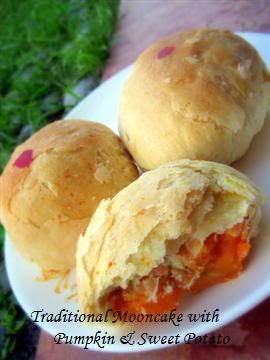 Traditional Flaky Mooncake with Pumpkin & Sweet Potato Paste.
(No sugar-added)
To see what I baked last year, please click
here
,
here
,
here
and
here
.
I ended up with some leftover mashed pumpkin so I baked a loaf of
Honey Wholemeal Pumpkin Bread with Pumpkin Seeds
.
Very nice, if I may say.