No, I didn't mean to say that these cakes do not require baking but rather, the preparation method involves only boiling instead of mixing using the cake mixer. Just
dump and boil
-
literally...
Not too long ago, I had the chance to sample a Fruit Cake baked by my sister's MIL. It was simple and it was delicious. No complicated flavours. In fact, my mom raved about it (
and that speaks a lot since my mom hardly praised any cakes
). That made me realised that I have never baked a proper Fruit Cake before so I set about baking one. I had numerous recipes in my collfection but finally decided on this one by
Yochana
based on its simplicity (
surprise! surprise
!). This recipe does not require soaking the fruits overnight or keeping the cake steeped in alcohol over a period of time. Simply
boil
,
bake
and
eat
. Of course, this will not qualify it as an authentic Classic Fruit Cake but it was good enough for me.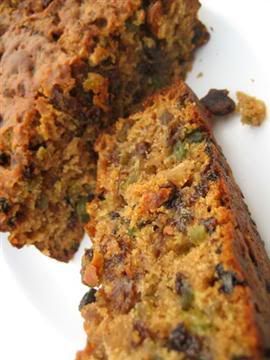 Boiled Eggless Fruit Cake
The cake was moist although it has a dense texture. Not really the same from what the auntie's moist and fluffy rich fruit cake. This is more like a moist mixed fruits quickbread. My mom didn't quite like it because (1) it was overly spiced
(I guess I was too heavy-handed with the spice
); and (2) it was not fluffy. Hmmppff..., next time, I shall just bake a mixed fruits butter cake for her.
As the Fruit Cake was done in no time, I decided to try another easy recipe that uses the boiling method.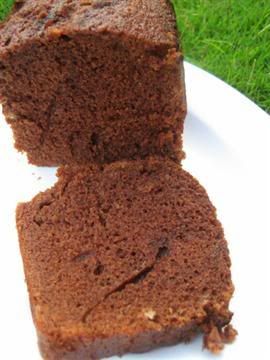 Boiled Classic Chocolate Cake
(FAVOURITE RECIPE)
Recipe
courtesy of Rusti, I was so glad that I decided to give it a try. As described, it was EASY, moist, fluffy, reasonably rich and just simply delicious! This will definitely be one of my top favourite recipes for a simple, plain and fast chocolate cake!