First of all, I have to confess the recipes of choice today were picked based on some leftover ingredients that I have used before and needed to finish up before they spoil.
1st leftover ingredient:
3/4 packet coconut milk
Finished product:
Pandan Walnut Chiffon Cake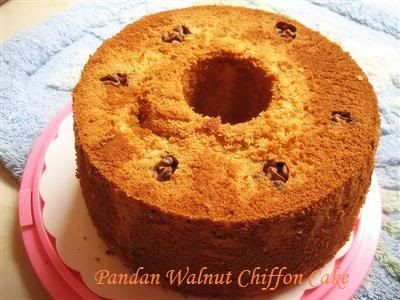 It has been awhile since I last baked this. This is a thoroughly tried and tested recipe and my favourite chiffon cake recipe among a few others that I have tried. Recipe is by Amy Beh (try searching on
cyberkuali.com
). Always "gone in no time", it remains as a huge hit among my nephews and nieces. Basically, this cake is always baked for them. In an attempt to add a new twist to the recipe, I added some walnuts to make it more interesting.
2nd leftover ingredient:
About 1/4 packet of rolled oats

Finished product:
Light Anzac Biscuits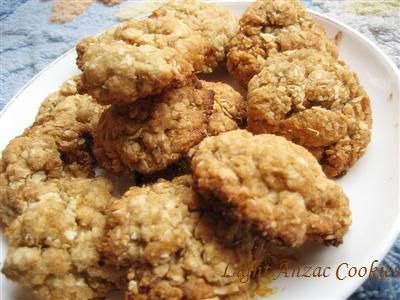 Have been wanting to bake myself some Anzac Biscuits since I received some from a BBM event some time ago. The recipe that I used here is a "lighter" version from
Cooking Light
. Not bad!
3rd leftover ingredient:
1 apple and some leftover cheddar cheese block
Finished product:
Apple Cheese Muffins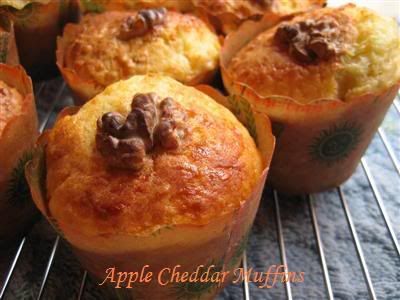 Ah, need to use up the remaining cheddar cheese block before it starts to ferment and go to waste. Coincidentally, I have one (not-exactly-fresh) apple in the fridge that no one wants. Just perfect for
this recipe
. Slightly sweet and salty at the same time, it provides an interesting change to the usual sweet muffins that I baked.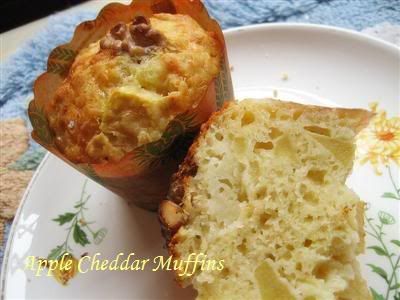 Filled with apple chunks!
And also a "
No-Knead" Raisin Cinnamon Bread
after coming home from the
Sunday Bubbly Brunch
(check out the post above)