Recently bought a new camera (
Canon Ixus60
) and have been carrying it with me almost everywhere I go. Hence, managed to take shots of the restaurants that I visited over this past weekend.
The highlight is of couse the ultimate
Sunday Brunch
at
Prego, Westin
. Infamously known as the
Sunday Bubbly Brunch,
it boasts a long reservation list requiring confirmation via credit card authorisation (the first time I came across such requirement in KL). Not so hard to understand since the main highlight of this brunch is the free-flowing Veuve Clicquot champagne and other spirits.
As soon as we sat down, we were served with the
antipasti
platter,
consisting of crostini, mini servings of what tasted like cold green pea soup, some kind of stuffed meatloaf with pate, and mini bruschetta topped with sun-dried tomatoes and roasted pumpkins
. I love the bruschetta!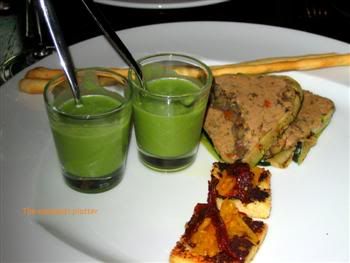 And before we barely warmed our seats, came the
first
round of drinks....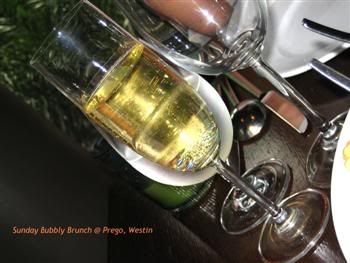 My favourite intoxicant: Veuve Clicquote champagne
And more drinks!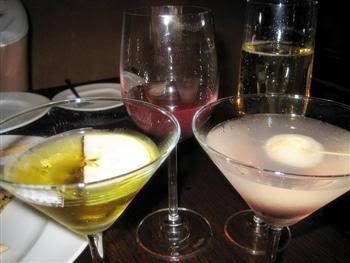 Can't say 'no' to these - absolutely delicious house sangria, apple martini and lychee martini (best ever I had ever tasted!)
And true to their words, they were very generous with the free-flowing spirits, frequently topping up our drinks. (

ps. Alcoholic drinks weren't the only drinks availabe. They have a very good fresh orange juice and watermelon juice. And good coffee too, of course)
Food choices were pretty good as well. I like the fact that their chefs go around serving people different varieties of freshly baked pizzas and freshly cooked pasta and soups!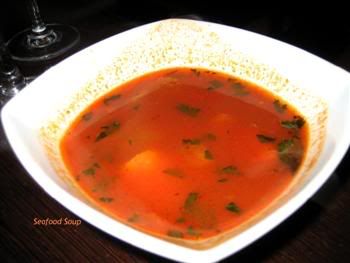 One of the few choices of soups served - Italian Seafood Soup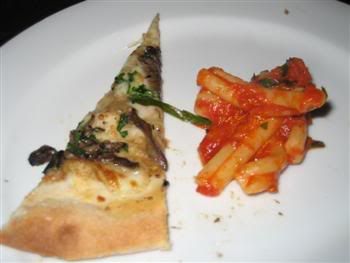 Mushroom Pizza and Pasta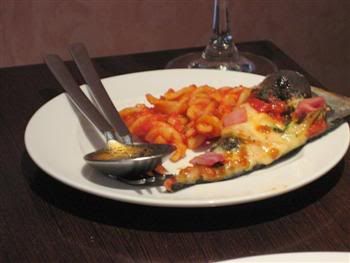 More Pizza and Pasta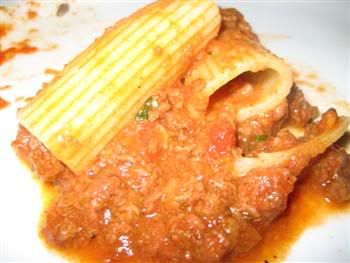 Bolognese "something"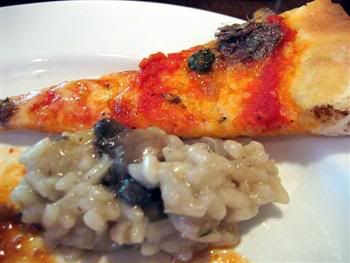 Some more pizza and their famous Mushroom Risotto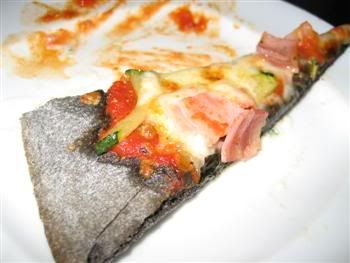 Something different - Squid Ink Pizza

Pardon my
vague
descriptions. Frankly speaking, there were so many varieties of pizzas, pastas and risottos served that I lost count of which was which. (
Those pictured above were just some of the ones that were offered
). Also, I started having difficulty with my memory starting from my 2nd drink onwards...
Food Galore (from the buffet station) . Some highlights include a whole oven-baked salmon, beef carpacio. air-dried beef and many more!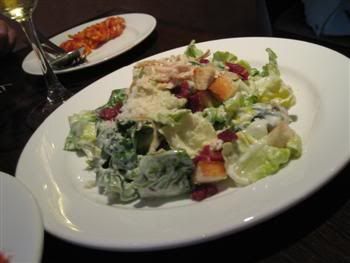 Yummy Caesar Salad with plenty of bacon bits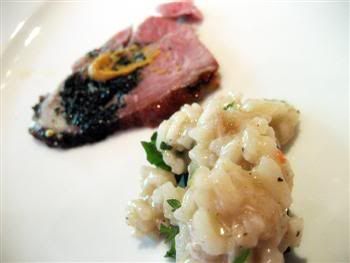 From the BBQ station: Tender & juicy lamb served with risotto. I love the lamb with the mint dressing and a tad of mustard, but unfortunately, my tummy started to fill slightly quesy so I only manage a couple bites out of this slice. What a waste...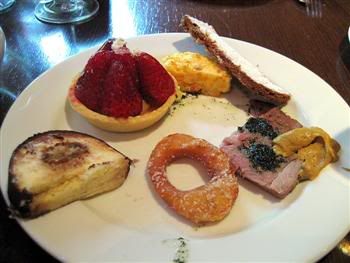 Dessert time: Variety of desserts
By this time, my eye lids were getting heavier and heavier, and my memory of what's before me on the dining table grew dimmer and dimmer...
*lol*
But I have no problem remembering this: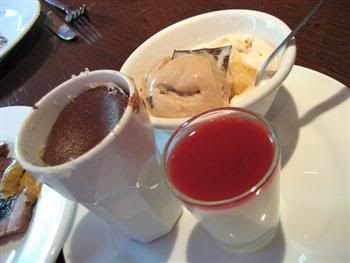 'To-die-for' Chocolate Souffle served with home-made gelati
(the latter comes in several flavours; vanilla, hazelnut, pistachio and many more)
My stomach was filled with more drinks than food but I could not resist ordering one last glass of...
Finale: One more glass of Lychee Martini, please...
After about 4 hours of pleasant conversation, good food and amazing drinks on a lazy Sunday afternoon, I left feeling very
satiated
and of course, very
'bubbly'
indeed
.....Cost per person: RM148++