These days, I have been lazy when it comes to baking. My preference is for simple recipes that do not require much effort. But at the same time, it has to be 'something different'.
The 2 recipes below seems to fit the bill.
Banana Oatmeal Cookies (low-fat)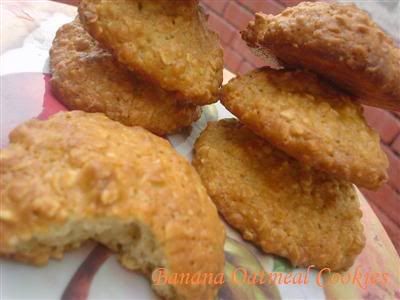 Recipe from
Baking Sheet
. And this has the added advantage of being 'healthy' as it is low in fat. The kids at home do not fancy them so I brought them to my office. Ideal as snacks when feeling hungry in the office. They are soft and chewy, almost cake-like. The banana was pretty evident on day one, but subsequently it mellowed till it became hardly noticeable. On my next try, I might try adding more banana and reducing the sugar level (find it slightly too sweet).
Sweet Potato & Sago Jelly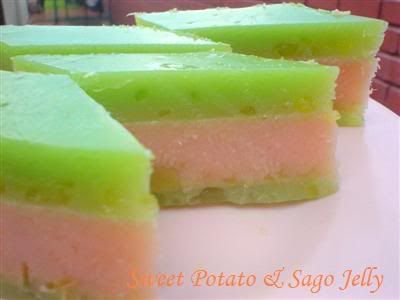 This didn't exactly turn out well. The sago layer was too hard! However, the sweet potato layer tasted rather nice. Recipe from
Kuali
.