Had a sudden craving for pies and was thinking what to have for lunch. Why not
kill 2 birds with 1 stone?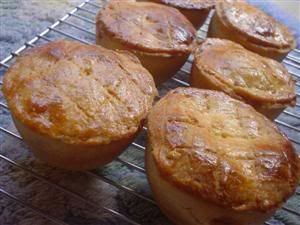 I used a pie pastry recipe from a Y3K recipe book. It uses shortening and does not require freezing. As for the filling, no cooking required. I just used canned tuna, frozen peas and vege., canned mushroom soup and 30 minutes, later I have my pie fresh out from the oven!