Happy Mother's Day. We celebrated it yesterday at the West Lake Garden Chinese Restaurant in Sunway Lagoon Resort yesterday. Anyhow, I felt that tonight's dinner should be somewhat special than an ordinary day. So although last minute, I proposed to make a special dinner for my mommy tonight.
Because it was a last-minute plan, I was quite frantic in deciding what to cook. My interest lies mainly in baking, I am what you would call "the occasional cook". My interest in cooking is only piqued when I come across interesting recipes. The recipes have to be relatively easy and not too complicated with tons of ingredients.
So finally, here's my menu for the night.
Wu Xi Spare Ribs
(recipe from
here
)
No deep-frying involved. Braised/boiled for 1.5hrs. Result is a very tender and tasty ribs dish.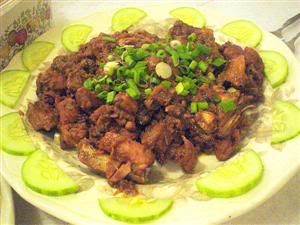 Healthy Lemongrass Fish baked in foil
(Based on this recipe)
Very nice too. I agree to another reader's description. Almost like a tom-yum base without the spiciness.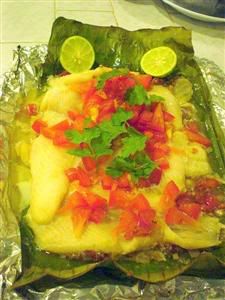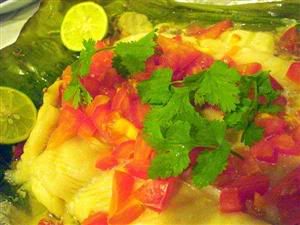 Braised Sweet Beancurd
(Recipe can be found in Kitchen Capers: See side link)
Full of aroma!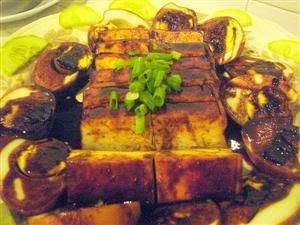 Broccoli & Mushrooms
(contributed by my SIL)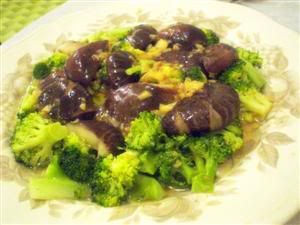 Superior Chicken Soup with Scallops and Fish Maw
(contributed by my SIL)
Dessert: Didn't prepare any because we bought our favourite pandan layer cake from a bakery.
Overall: Not too bad for a beginner, I think. ;-)