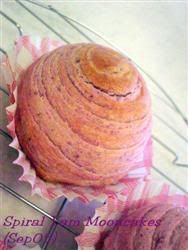 Ok, this is it. The last of the mooncakes that I will bake for this year. And just in time too, for Mooncake Festival is today. Happy Mooncake Fest, everyone!
Spiral Yam Mooncakes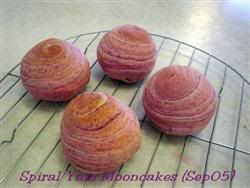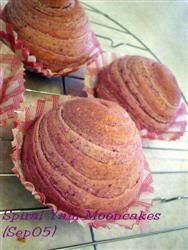 Notes: These are better looking than my first attempt. But next time, I will roll them 3 times instead of the suggested 2. I think by doing so, I will get more layers.