I recently re-discovered that I still have some frozen bananas in the freezer so I browsed through for a new "banana cake" recipe to try. I came across this Nigella's recipe. Looks good, sounds interesting and plenty of raves, so I decided
this shall be it!
Rum & Raisin Banana Cake.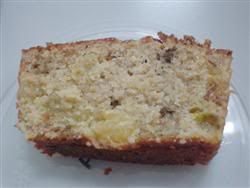 What makes this recipe intereting is the addition of rum-soaked raisins. Later, I discovered (from another blog) that it is possible to substitute with other dried fruits and also use coffee liquor instead of rum. I think I shall try using coffee liquor next time. Maybe I didn't not use enough rum or maybe the rum that I used was not strong enough; somehow the rum scent or flavour was not obvious enough in the raisins.
I also substituted some of the plain flour with wholemeal flour. I think this works well in providing a richer or denser overall texture to the cake.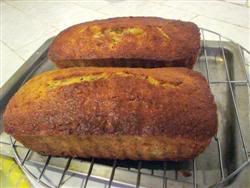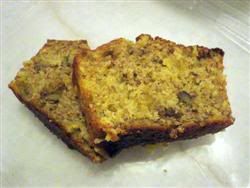 Previous posts in this series can be found

here (Part1)
.