I have got a new oven and I wasted no time in trying it out!
For its maiden voyage, I baked
Spiced Apple Mixed Fruits Cake
.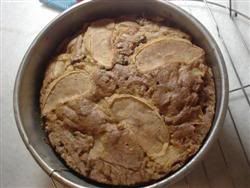 Not to say there wasn't any teething errors but I will not dwell on that. Let's just say that despite a couple of errors, the cake is still good particularly if enjoyed over
a cup of coffee
.