This is what I made for breakfast today:
Yam Buns
(This is from the leftover yam fillings that I made for the spiral mooncakes)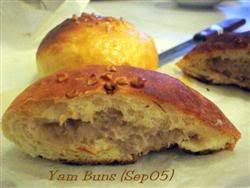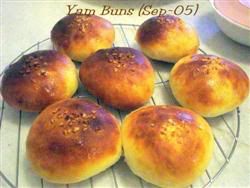 Note(s): Some of them are a bit dark. Left them a little too long in the oven. The buns are supposed to be triangular. Somehow, this is not obvious.
Sausage Rolls
(And later on, I didn't have enough yams to fill all the buns, I made Sausage Roll with the additional sweet bun dough.)