Back to Westin KL, I went. I had a RM50 food voucher and I was thinking to use it at Prego. But then, I walked past Eest and was taken with its impressive interior and architecture
(read about the concept
here
). Take a look.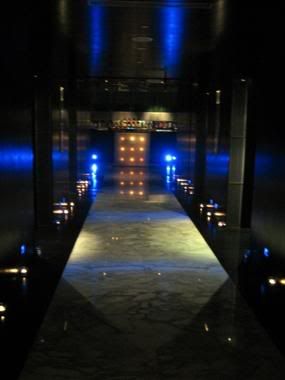 Entrance to Eest. Looked more like an entrance to a club. ;-)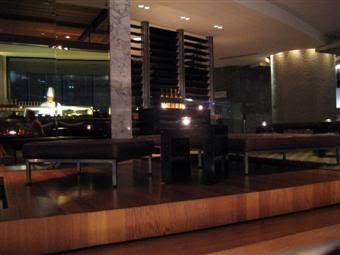 The so-called "Smoker's Lounge". Can also see the chef in action here.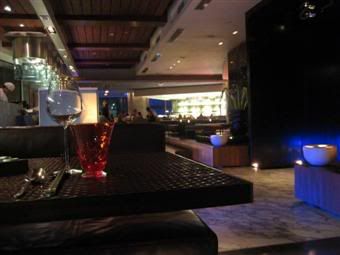 More view of the interior (aka dining area)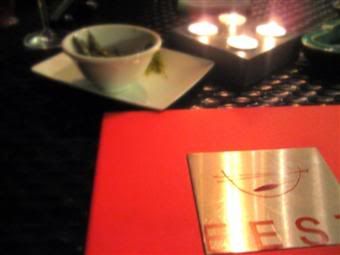 Menu
EEST is a Pan Asian restaurant featuring five distinct Asian cuisines - Japanese, Vietnamese, Chinese, Thai and Malay with a modern and innovative twist. True enough, the complimentary edamame appetizer was not the usual steamed and lightly salted. Instead, it was lightly spiced and absolutely addictive. In fact, my friend and I liked it so much that we asked for seconds. The honey roasted sesame cashew nuts were nice too.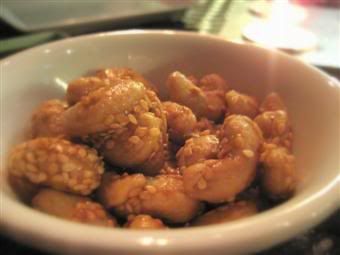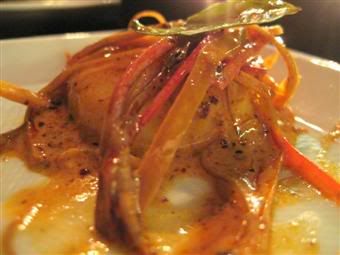 Salad of scallops with banana blossom in chilli jam.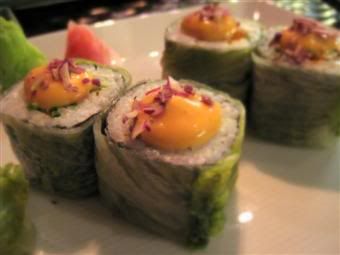 Salmon sushi lettuce rolls with tobiko, chive, avocado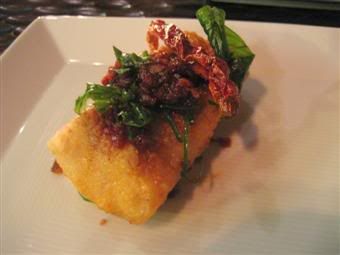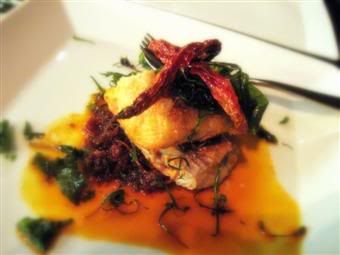 '3-style' sea bass with holy basil.
We were recommended this dish. When it arrived, I couldn't figure out the '3-style' part. All I saw was just a deep-fried fish. Not very impressed with this dish although granted, the fish was fresh and succulent (

not that it counted that much since after all, it is deep-fried)

.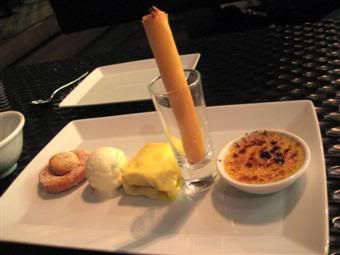 Dessert
:
'A Study of Durian'
that consists of durian ice-cream, durian chilled pancake, durian doughnut, durian spring roll and durian burnt cream (aka creme brulee). I liked the ice-cream and spring roll. Others were
so-so
.
EEST
Westin, Kuala Lumpur