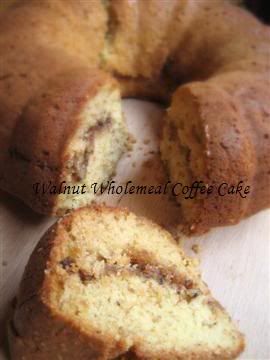 As a
child
, I used to detest wholemeal stuff. I dislike the coarse texture and the extra chewy factor, particularly in baked goods such as bread. But I grew to love it. Of course, the health benefit is an additional 'plus' factor too. Not to forget that wholemeal stuff makes you feel full faster, hence you are unlikely to over-indulge. In other words, it is kinder to your waistline.
Here are 2 recipes for wholemeal baked goods.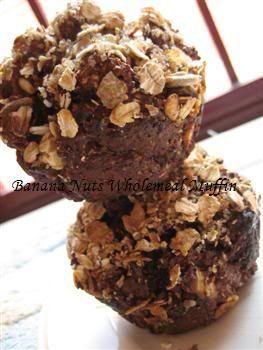 Banana Nuts Wholemeal Muffin
I got the
recipe from Tham Jiak.
But I used about 100g of yogurt instead of 1/4 cup because at the latter, I couldn't even get my dry ingredients to combine with the wet ingredients. Also subsituted some of the brown sugar with molasses sugar. To make it more 'dessert' like, I added some brown sugar to the muesli topping. I think I will add more bananas next time too.
This muffin tastes even better the next day. Ideal for breakfast and also as a less 'sinful' tea-time dessert. Oh, one importan detail - it is
fat-free
.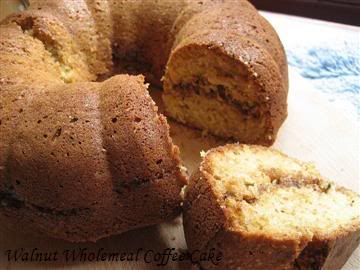 Walnut Wholemeal Coffee Cake
(
recipe link
)
This cake looks simple, yet gorgeous. Taste wise, the same. It has a slightly heavy and dense texture due to the presence of wholemeal flour which if you don't like, just used plain flour entirely instead. The highlight is obviously the syrupy walnut center. I used a combination of demerara sugar and coarse brown sugar with the walnuts.