It was such a hot day yesterday. Badly needed something to cool down the body. Would be perfect if served along with some desserts as well.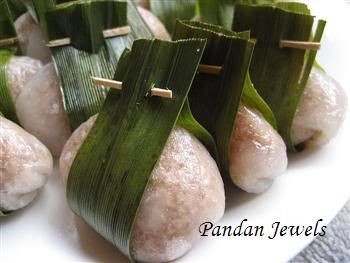 Pandan Jewels
(
recipe from the most recent edition of Famous Cuisine magazine
)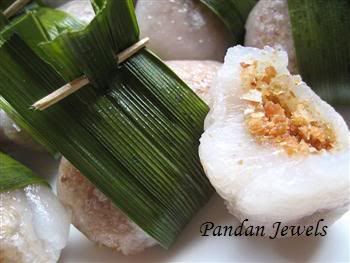 Soft and chewy translucent dumpling skin stuffed with sweetened ground peanuts, toasted sesame seeds and dessicated coconut, wrapped with pandan leaves for the added aroma. Recipe posted in "Comments".
And the much needed remedy for a hot afternoon,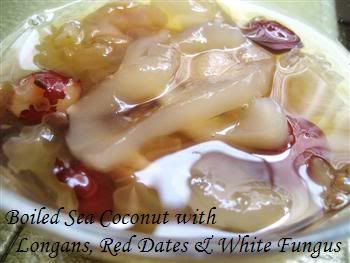 Boiled Sea Coconut with Longans, Red Dates and White Fungus
Recipe link
Now, I can say "Ahh...."