Ever since
this incident
, I have been increasingly attracted to cookies
or for that matter
, cookie recipes. Best time to try these 2 cookie recipes in my archive: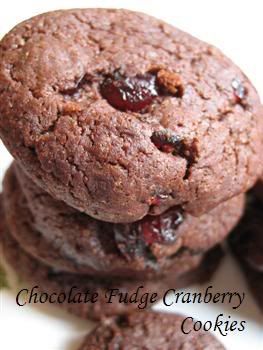 Cocoa Fudge Cranberry Cookie
Got the
recipe
from
Esurientes
. Based on a recipe by
Alice Medrich
, this cookie boasts the extra benefit of being low in fat as well while maintaining high in taste. Fabulous, just what I wanted!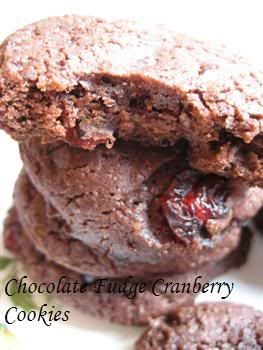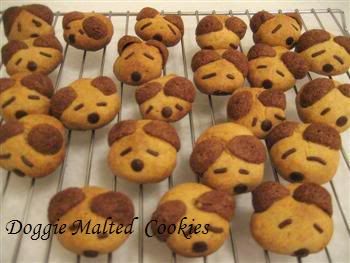 Doggie Malted Cookies
(recipe posted in Comments)
Cute, arent they?
Couldn't resist baking these when I saw it
here on KC
. Baked using
Horlicks
(
a type of malted drink
) with no additional sugar used. It is also a cross between a butter and choc chip cookie. Nice and crunchy!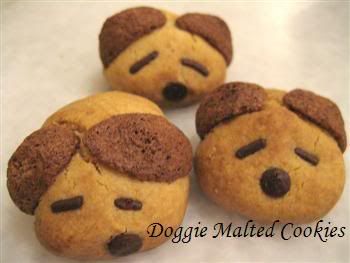 Doggies? Looked more like a dog, a bear and a mouse, don't you think? (hehe)
My nephew,
Clement
had fun helping me in assembling the ears, eyes and nose.