Recently discovered 2 really good cookie recipes. In fact, these recipes are 2 of the best batches of cookies I have baked so far.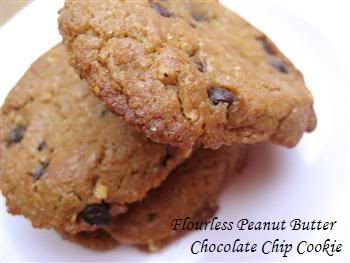 Top of the list is the
Flourless Peanut Butter Chocolate Chip cookies
. Recipe is from Baking Sheet (
see side bar for link to this blog
). No flour was used here, this is a '
pure-bred' Peanut Butter cookie
(
hehe
) . The cookie was simply held together by the egg(s) used. Crumbly but yet, melts in your mouth.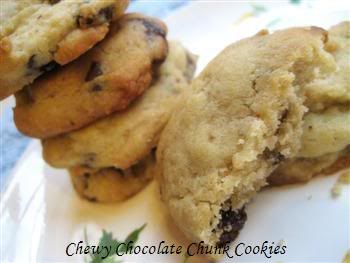 Next, we have the
Chewy Chocolate Chunk
cookies
(FAVOURITE RECIPE)
made famous by '
the baker'
. This is easily my favourite chocolate chip/chunk cookie recipe. Those who were lucky enough to taste them (
namely my nephews and niece, Amos the eldest in particular
) exclaimed,
"These cookies are even better than Famous Amos!"

I preened with pride….. ;-p
Not forgetting this cupcake recipe by
Donna Hay
. It has somewhat relegated to a 'cult' status among food bloggers. After baking this for the first time previously, I could see what the hype was all about. Here, I baked the original version –
Peanut Butter Self-frosting Cupcakes
.
(FAVOURITE RECIPE)