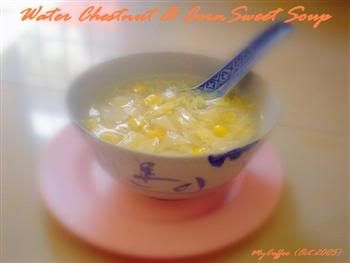 Tis' a rainy season right now. Despite that, there was a period of a sunny day with clear blue sky earlier today. The flowers in my garden were in full blooms. Look at them, aren't they lovely?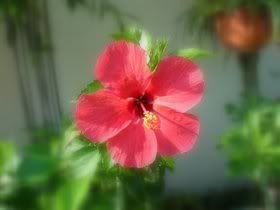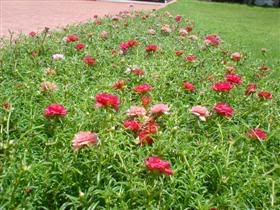 This cheered me up a bit. I was feeling a bit "under-the-weather" lately. And it also inspired me to make this dessert known as "
Ma Tai Pau Sok Tong Shui
" in Cantonese or just simply,
Water Chestnut & Sweet Corn Sweet Soup
. And since it is said to have cooling properties, I reckon it would be ideal for sore throat.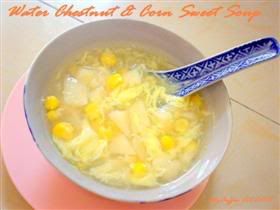 I hope you think this picture is lovely. And it did taste as lovely as it looks. Adding a lightly beaten egg also made it looked as if it is "
blooming"...., don't you think?