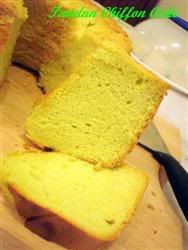 If there is one cake that is the most popular in my household, I would say that it is definitely the
Pandan Chiffon Cake
. It is indeed not easy to get such status. First of all, I hardly ever repeat any cake recipes that I had tried unless if it was a resounding success. After all, there are just too many new recipes out there to try but unfortunately time is a limited resource. I think I have definitely baked this cake more than a couple of times. Somehow, this cake remains as the most popular cake at home although this does not mean it is my
personal
favourite. In fact, this is one of the rare occurrences where I hardly sample much of my own finished product. Then again, it will disappear pretty fast too...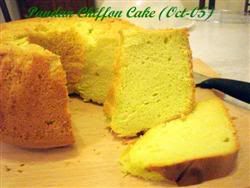 I have tried enough chiffon cake recipes to appreciate this particular one by
Amy Beh
. It indeed yields the tallest, softest and fluffiest Pandan Chiffon cake that I have ever baked.