What is "
Pai Pau
"? It is actually a soft & fluffy plain sweet bun, usually distinguished by its
yellowish hue
. The name literally means "
buns in a row
".
Check out the pic below

.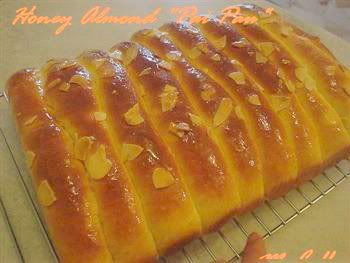 To make it slightly different, I sprinkled almonds on it and glazed it with honey.
Close up: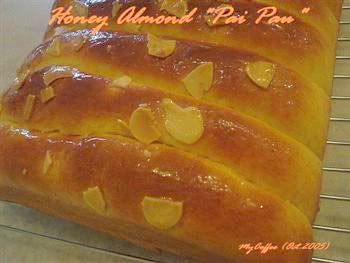 This is the same dough from which I made the
failed and burnt bread
before. Wonder why this bread turned out alright and the other didn't? Again, must be because my oven was being
temperamental
then.
Look how
soft
and
fluffy
the texture is. All I need now is a cup of coffee to go along with this bun. Yup, that will be perfect..!