Actually, the food stuff mentioned here were done both yesterday and today.
For Sunday breakfast, I turned my favourite Honey Walnut Bread recipe into a coffee version and hence the name,
Honey Coffee Walnut Bread topped with Sunflower & Sesame Seeds
.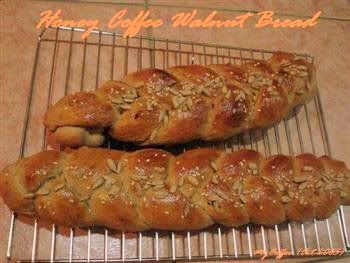 To go with it, some
Pumpkin Marmalade
jam, marinated since yesterday and cooked today.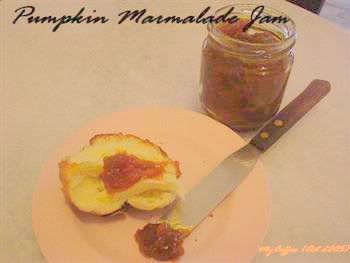 And also made some
"healthy" lemon curd
(no oil nor butter used). I had it with some leftover
yogurt cake
I made the other day and it was pretty good. Really tangy and zesty!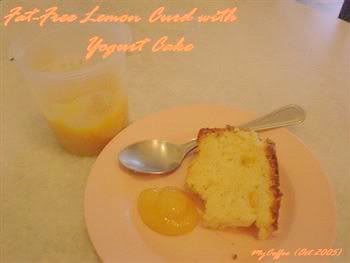 Note: Click on title for link to Pumpkin Marmalade Jam recipe