It is indeed
black magic
! And why wouldn't it be so with the perfect rich combination of coffee and chocolate?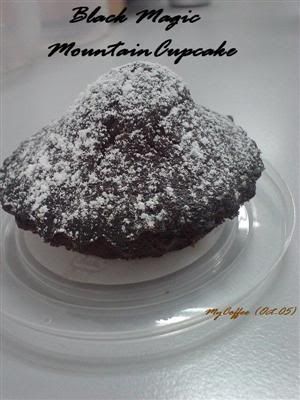 I got intrigued when I first saw this recipe (click on title for link). With a catchy name like that and the author's insistence that one must not use anything else but Hershey's Chocolate Powder or something more superior when making this, I was convinced that this is a "must-try" recipe. Of course, I am always sold for anything that has both "coffee" and "chocolate" in it.
Instead of making this into a cake, I baked them in individual cupcake tins. I also substituted with some organic molasses sugar (that is said to enhance the flavour of chocolate cake more). To make it even more interesting, I added chunks of chocolates in the middle of the cupcake.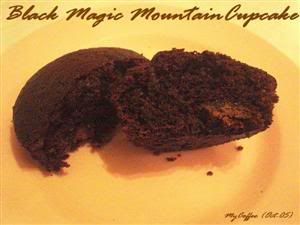 To my surprise, the cake looks like an exploding mountain when it was baked. In fact, it reminds me of a volcano!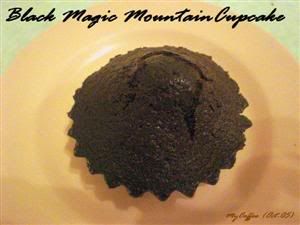 What the heck, since it already looks like a mountain, why not make it a "
snowy mountain
". And that's how a simple Black Magic cake became a
Black Magic Mountain cupcake
.